Man charged with fatal shooting of sister's boyfriend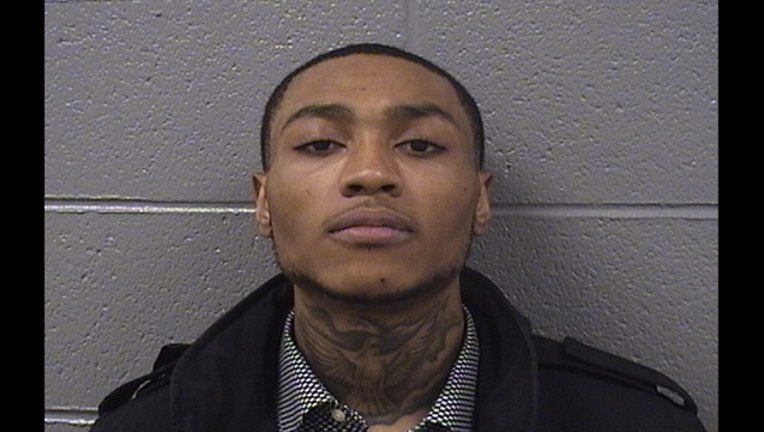 SUN-TIMES MEDIA WIRE - A man who received a call claiming his sister had been beaten has been charged with fatally shooting her boyfriend in the North Lawndale neighborhood last winter.
Alonzo Redditt, 21, faces one count of first-degree murder for the Dec. 4, 2015, shooting of 23-year-old Lamont Alexander, according the Cook County state's attorney's office.
Redditt got a call that his sister had been beaten by her boyfriend, Alexander, and went to confront him, prosecutors said during Redditt's bond hearing Thursday.
The men got into a fight shortly before 4 p.m. in the street in the 4100 block of West 21st Street. Another male approached and grabbed Alexander from behind, pulling him away from Redditt, police and prosecutors said.
Redditt then took out a handgun and struck Alexander three times in the face, before shooting him in the head, prosecutors said.
Alexander, who lived on the same block as the shooting, was pronounced dead at the scene at 4:24 p.m., according to the Cook County medical examiner's office. His death was ruled a homicide.
After the shooting, Redditt grabbed the gun's magazine, ran from the scene, and was picked up by a car about a block away, prosecutors said.
The man who had grabbed Alexander from behind stayed at the scene and spoke with police, telling them he saw Redditt with the gun, prosecutors said. There were also witnesses to the shooting who gave a physical description of Redditt.
During Thursday's hearing, Judge Peggy Chiampas ordered Redditt held in the Cook County Jail on a $350,000 bond, court records show. He is due back in court Dec. 21.