Man charged with fatally stabbing wife's god brother on West Side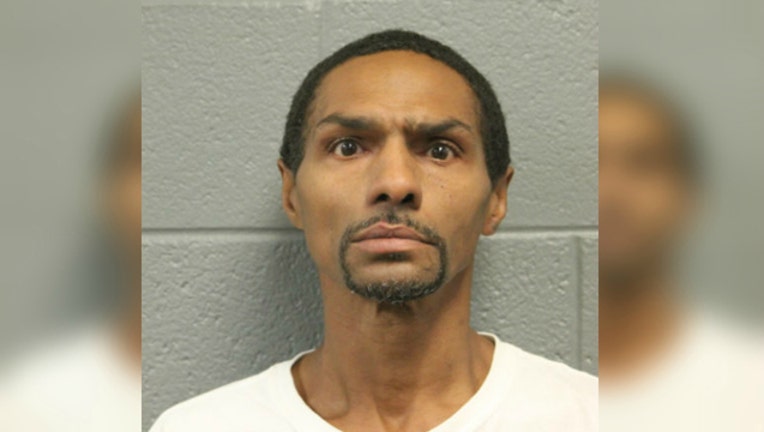 CHICAGO (SUN TIMES MEDIA WIRE) - A 45-year-old man has been charged with stabbing his wife's godbrother to death more than two months ago in the North Lawndale neighborhood on the West Side.
Byron Johnson faces one count of first-degree murder, according to Chicago Police and the Cook County state's attorney's office.
At 8:47 a.m. Oct. 25, Johnson was arguing with his wife inside their home in the 1400 block of South Avers when his wife asked him to leave, prosecutors said. She began packing up his belongings and asked her two sons to keep him out of the bedroom.
Johnson became angry that his wife's godbrother, 39-year-old Lamarr Watson, was helping her, so he hit Watson with a crutch, prosecutors said.
Watson suggested they go outside and they got into a fist fight, which continued back inside the home, prosecutors said.
Watson walked away from the fight, but Johnson followed him into the kitchen, grabbed a kitchen knife and stabbed him twice in the chest, prosecutors said. Watson was unarmed.
Johnson's wife called police and he ran away, prosecutors said.
Watson, who lived on the same block, was taken to Mount Sinai Hospital, where he died at 9:20 a.m., authorities said. An autopsy found he died of multiple gunshot wounds and his death was ruled a homicide.
Two steak knives were recovered from the kitchen sink, prosecutors said. Johnson's wife and her two sons identified him as the attacker.
Johnosn was arrested at 10:50 p.m. Sunday during a traffic stop in the 4400 block of West Jackson, police said. He was also wanted on a warrant for a parole violation.