Man charged with having 'explosive device' in West Side apartment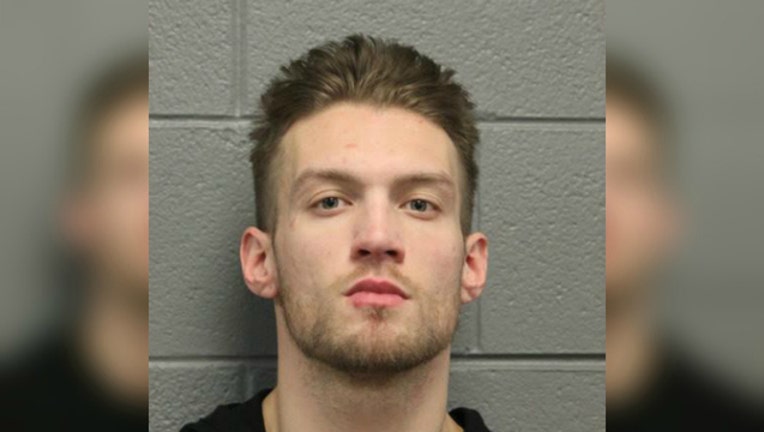 CHICAGO (SUN TIMES MEDIA WIRE) - A west suburban man has been charged with possessing an explosive device that prompted the evacuation of an apartment building early Thursday in the Homan Square neighborhood on the West Side.
Michael Debrown, 25, was charged with a felony count of unlawful use of a weapon – bomb/grenade/Molotov cocktail, according to a statement from Chicago Police. His bond was set at $250,000, according to the Cook County sheriff's office.
The CPD Bomb and Arson Unit was called at 1:15 a.m. Thursday after "suspicious contents" were located inside an apartment in the 3500 block of West Flournoy, police said. The surrounding units were temporarily evacuated as a precautionary measure.
Police initially reported that the suspicious item turned out to be a box with old wires and that there was no threat to the building. However, police said on Saturday that an "explosive device" was in fact located on the premises.
Debrown, who lives in the 600 block of Autumn Drive in Roselle, was arrested when he returned to the apartment at 10:55 a.m. Thursday to retrieve his belongings, police said.
Debrown's next court date is scheduled for Thursday.