Man charged with murder for allegedly setting woman on fire in South Deering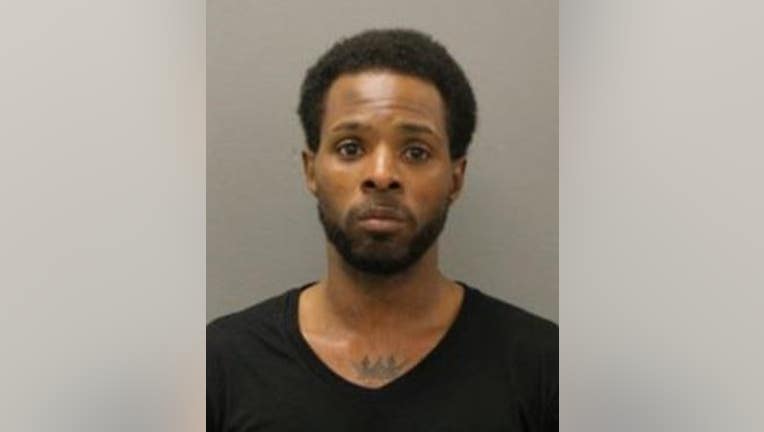 CHICAGO - Chicago police arrested a 31-year-old man who is accused of fatally setting a woman on fire this April in the South Deering neighborhood.
Henry Taylor was identified by police as the suspect who doused 35-year-old Luevenia Gardner with lighter fluid before setting her on fire on April 16 in the 10600 block of South Hoxie Avenue.
Gardner ran two blocks north to the Engine 81 firehouse at 10458 S. Hoxie Ave. and said a man poured gasoline on her body and lit her on fire, police said.
Luevenia Gardner's skin had melted over her fingernails and the plastic in her hair extensions had fused her skin, a CFD member noticed after he let Gardner inside the firehouse, Assistant State's Attorney James Murphy said.
She suffered second and third-degree burns to more than 70% of her body, Murphy said.
Gardner allegedly told firefighters that she knew her husband, Henry Taylor, would try to kill her and that she "should have left him a long time ago," Murphy said.
Paramedics took Gardner, 35, to Trinity Hospital for treatment. She was transferred to the University of Chicago Medical, where she died over a month later on May 21, according to the Cook County medical examiner's office.
DOWNLOAD THE FOX 32 NEWS APP FOR BREAKING NEWS ALERTS
Taylor, who is facing one felony count of first-degree murder, turned himself into police Wednesday.
Taylor was ordered held without bail Friday for Gardner's murder.
Judge Susana Ortiz called Taylor's action "brutal and heinous,"
Taylor allegedly admitted he sprayed Gardner with lighter fluid and then flicked a lighter at her.
Gardner took her burning clothes off and jumped into the shower to put out the flames before running two blocks to the firehouse, Murphy said.
Hours after setting his wife on fire, Taylor called Gardner's mother, brother and sister and told them what he had done, Murphy said.
After turning himself in, Taylor repeated his alleged admissions during a videotaped interview. He told police that "he wasn't even that close to her and she went up in flames," Murphy said.
Autopsy results by the the medical examiner's office are pending.
Taylor is expected back in court June 15.
The Sun-Times Media Wire contributed to this report.