Man convicted of killing his elderly grandmother for her money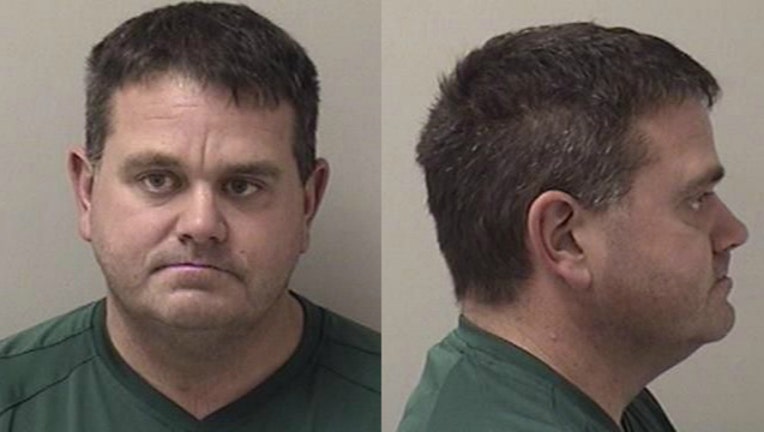 article
SUN-TIMES MEDIA WIRE - A former northwest suburban man was so deeply in debt because of his penchant for female escorts and other extravances, that he murdered his grandmother in order to speed up his inheritance, according to prosecutors.
On Tuesday, Kane County jurors agreed, finding 44-year-old Rich A. Schmelzer, formerly of East Dundee, guilty of the murder of his grandmother, 85-year-old Mildred "Dodie" Darrington of East Dundee, according to the Kane County state's attorney's office.
State's Attorney Joe McMahon found the crime remarkable, especially because Schmelzer came all the way from Frisco, Texas, setting up an elaborate series of alibis, to kill the elderly woman.
"Quite frankly, it's still hard to fathom – this man killed his own grandmother to further a lifestyle of gluttony that he couldn't otherwise pay for. He had 14 hours and 900 miles to rethink his plan, but he carried it out, anyway, a calculated, cold-blooded murder," McMahon said in a statement.
During an 11-day trial, it was shown that Schmelzer "became deeply in debt as a result of a lavish lifestyle involving female escorts and other extravagances that were well beyond his means," prosecutors said. It "left him unable to pay his family's bills and their home was in foreclosure."
Schmelzer, married with four daughters, had not made a mortgage payment for four years and was facing foreclosure, so he asked family members for loans, but none would oblige him, according to prosecutors.
So, as co-executor of Darrington's estate and a beneficiary of her trust, he started to transfer money from her credit cards. And when he learned that he stood to inherit about half of an $800,000 estate, he "plotted in mid-July 2014 to drive from Texas to the Chicago area to murder her," prosecutors said.
He asked a cousin to rent a car in the cousin's name; used prepaid gift cards to pay for his trip; and bought a spare cell phone, prosecutors said. Telling his wife he was going to a business meeting in Dallas, and even somehow got a receipt from a local restaurant for the time he was in Illinois. He even got an acquaintance to send him an email "implying they had eaten lunch together at a time when Schmelzer was actually driving back to Texas." prosecutors said.
"As we gathered the evidence of Mildred's murder, it became clear how Mr. Schmelzer went to great lengths to attempt to cover up his crime, from having a friend rent a car on his behalf to lying to his family about where he'd be when he actually drove to Illinois to commit murder, and even attempting to fabricate an alibi. His deceit is astonishing, and it was done because he was so overcome with greed," McMajhon said.
Schmelzer arrived at Darrington's home in East Dundee early in the morning on July 18, "let himself in, then stabbed Mildred in the neck as she was in her bed, killing her," prosecutors said.
When she failed to show up for a hair appointment, her hairdresser went to her home and found her body.
Schmelzer was arrested about a month later.
Associate Judge Linda Abrahamson set a Jan. 25 hearing for motions and to set a sentencing date, when Schmelzer will face 20-60 years in prison. He remains in the Kane County jail, where a $5 million bond has been revoked.
"This is a significant guilty verdict that reflects the hard work of many, many people over the last 2½ years," McMahon said.
East Dundee police , the Kane County Major Crimes Task Force, Frisco, Texas, police Department, the U.S. Marshal Service and Texas Rangers all took part in the investigation.