Man defends 'Easter' display of Playboy bunnies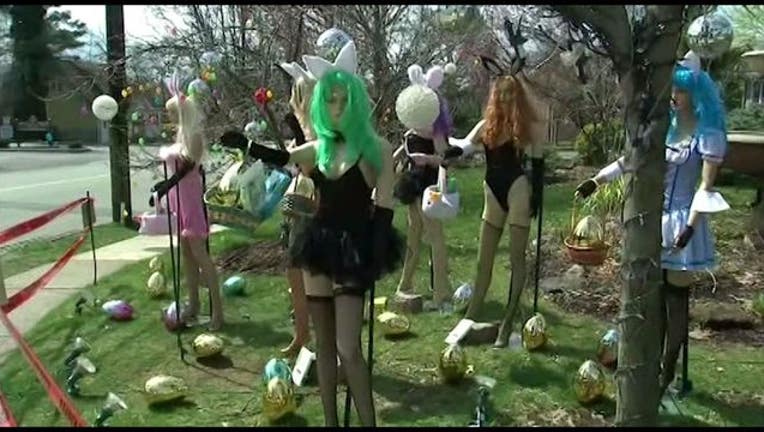 CLIFTON, NJ (Fox 32 News) - A man in New Jersey is defending his choice to put out Playboy bunnies as an Easter decoration.
"The intent was just to morph Easter bunnies into Playboy bunnies for a goof," Wayne Gangi told Fox 5 News. "Just to make everyone laugh when they drive past my house. To just make them forget for five minutes what the world is all about."
But Desiree Shepstone said it's offensive.
"It's just disgusting and it's inappropriate," she told Fox 5 News, saying they look like "hookers on corner"
Shepstone tore the display down. Gangi put it back up. But he does say that he will remove the Playboy bunnies before Easter out of respect for the holiday.
This story was reported from Chicago.