Man falls to his death after being caught allegedly touching 6-year-old boy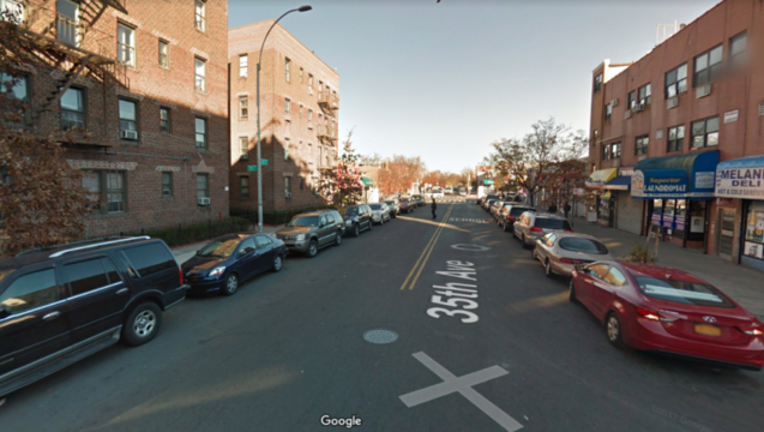 article
(FoxNews.com) - A New York City man accused of molesting a 6-year-old boy -- during the child's birthday party -- tried to escape the apartment where it took place, but instead plunged to his death Thursday.
Parents throwing a birthday party at the apartment of Edgar Collaguazo, 44, locked him in his bedroom of his Queens apartment after he allegedly was caught inappropriately touching the boy, The New York Post reported.
A drunk Collaguazo tried to escape out a window of his fourth-floor apartment, and fell to his death around 1 a.m. Thursday, according to reports.
The 6-year-old reportedly lived inside Collaguazo's apartment with his parents who rented a room from him. The boy was one of two other children who Collaguazo invited into his bedroom to watch a movie, the Post added.
One of the children, a 5-year-old girl, came out of the room looking "different," the boy's mother told the New York Daily News.
The girl's mother looked inside the room and saw the birthday boy on Collaguazo's lap, with the adult's hand down the child's pants, the Post reported.
The children's fathers then started to beat Collaguazo while the victim's mother called police -- and locked Collaguazo in his room while they waited for cops to arrive.
A witness said he saw Collaguazo trying to climb over security bars but let go and landed on an iron fence before falling over to the ground.
Collaguazo was rushed to a hospital, but doctors couldn't save him. He reportedly had five prior arrests.
The 6-year-old's mother told the Post her son and Collaguazo were close but noted she didn't know of previous inappropriate touching.
"I never imagined he was able to do something like that," the victim's mother said.
More on FoxNews.com.