Man gets 12 years for robbing rideshare driver at gunpoint in Glen Ellyn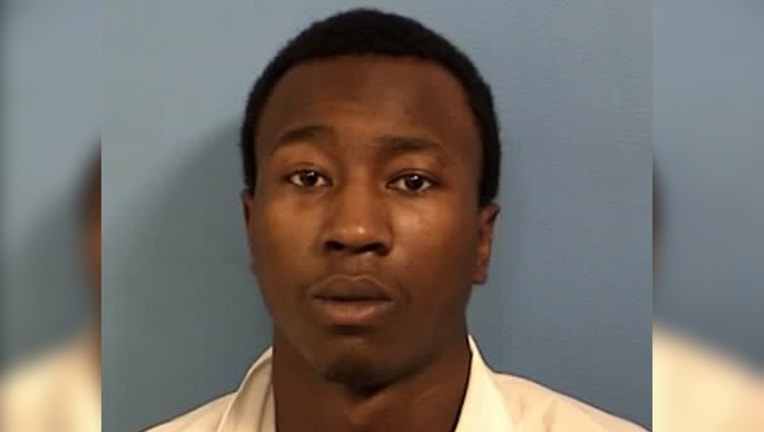 SUN TIMES MEDIA WIRE - The first of two men who pleaded guilty to robbing a rideshare driver at gunpoint nearly two years ago in west suburban Glen Ellyn has been sentenced to 12 years in prison.
DuPage County Judge Robert Miller handed down the sentence Monday to 21-year-old Joshua Phillips, who pleaded guilty Sept. 5 to a felony count of armed robbery, according to a statement from the DuPage County state's attorney's office.
Phillips and his accomplice, 22-year-old Alonzo Alexander, approached the victim, who was 36 at the time, from behind and forced him into his car at gunpoint about 8:30 p.m. on Nov. 26, 2016, outside an apartment complex in the 300 block of Ramblewood Drive in Glen Ellyn, prosecutors said. They then ordered him to drive to multiple ATMs and make withdrawals from his bank account.
They then forced him to drive to a Walmart at 3S100 Route 53 in Glen Ellyn, where the victim got out of the car and ran away, prosecutors said. Phillips and Alexander stole his iPhone and drove off in his 2009 gray Nissan Sentra. They were arrested in early December and the car was recovered.
Phillips, who lives in Glen Ellyn, will be required to serve at least half of his sentence before he's eligible for parole, according to the state's attorney's office.
Alexander, who lives in Wheaton, also pleaded guilty to a felony count of armed robbery on Aug. 21, prosecutors said. His sentencing was scheduled for Nov. 19.