Man gets 40 years for South Side cold-case murder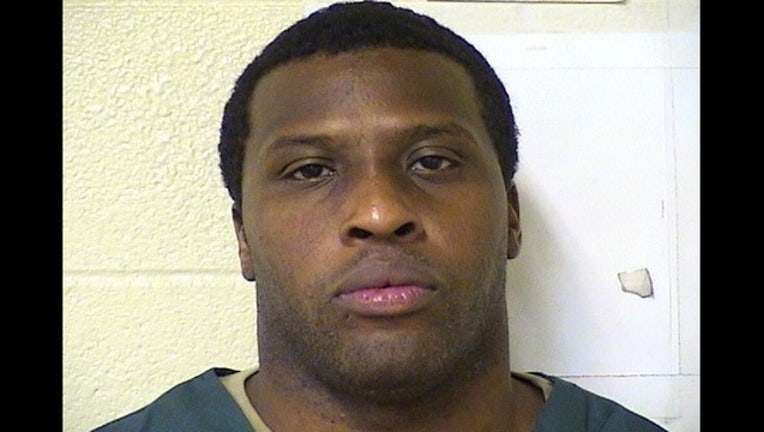 article
CHICAGO (STMW) - A Wisconsin man was sentenced to 40 years in prison Tuesday for murdering a 16-year-old girl whose battered body was found next to her crying toddler on the South Side more than two decades ago, the Chicago Sun-Times is reporting.
A Cook County jury convicted Steven Dixon, 40, in the spring for Tiffany Lindsey's brutal stabbing.
Dixon wasn't charged in the deadly attack until 2011 after investigators were able to match his DNA to that found under Lindsey's nails and the murder weapons.
Since Dixon murdered Lindsey before truth-in-sentencing laws were passed, he only has to serve 50 percent of his sentence. He also received credit for time he served in Cook County Jail since his arrest four years ago.
Dixon, who knew Lindsey through mutual friends, had gone to Lindsey's apartment after attending a party on Oct. 13, 1991.
There, in the 4700 block of South Drexel, Dixon, then also 16, beat the teenage girl so bad, he fractured her skull. He went on to stab her 12 times on the face, hands and neck with two steak knives, prosecutors said.
Lindsey was discovered on her back on the floor of her apartment. A serrated steak knife blade was lodged in her neck and her unharmed 1-year-old son, Kendall, was crying and crawling on top of her blanketed body.
A screwdriver was next to Lindsey's right hand and two broken knife handles and a knife blade were found inches from her head.
Lindsay's aunt, who has taken care of Kendall since he was 13 months old, told Judge Maura Slattery Boyle Tuesday that the sentencing was a "bitter, bitter" end to a "24-year horror story."
"The verdict came down in favor of Tiffany's family and friends, but Tiffany will never stand again and our lives were forever changed," Detrice Shelton said, reading from her victim-impact statement.
"It seems that the pain will never go away. The actions of Steven Dixon changed so many lives. Although our hurt will never leave, I hurt for his family, especially his young children. I know firsthand the void that a child has in the absence of a parent."
At the time of the murder, Dixon told police he was asleep in Lindsey's apartment when he awoke to screams and someone stabbing him.
When detectives asked him why he didn't help Lindsey, Dixon allegedly said he ran from the residence with his shirt, jacket and shoes because he was "in shock."
Dixon said after panicking, he jumped into a cab to his home in the 8200 block of South Damen. Seeing the cuts on his hand and blood on his clothes, Dixon's mother and sister sent someone to check on Lindsey, prosecutors said.
While he was at the hospital for a minor puncture wound to his right hand and three slashes to his abdomen, officers took Dixon's clothes for inventory. Dixon told detectives he would speak with them further but police were never able to question him again, prosecutors said at the time of his arrest.
The Chicago Police Cold Case Unit realized in 2009 that the DNA saved from the case was never analyzed, according to court documents. Test results from October 2010 showed both Dixon's and Lindsey's DNA on a knife and Lindsey's fingernails, prosecutors said.
Blood found on Dixon's hand, clothes and shoes and a screwdriver also matched Lindsey's DNA.
A bloodstain pattern analysis also placed Dixon at the apartment, prosecutors said.