Man gets 45 years for shooting death of rapper in South Shore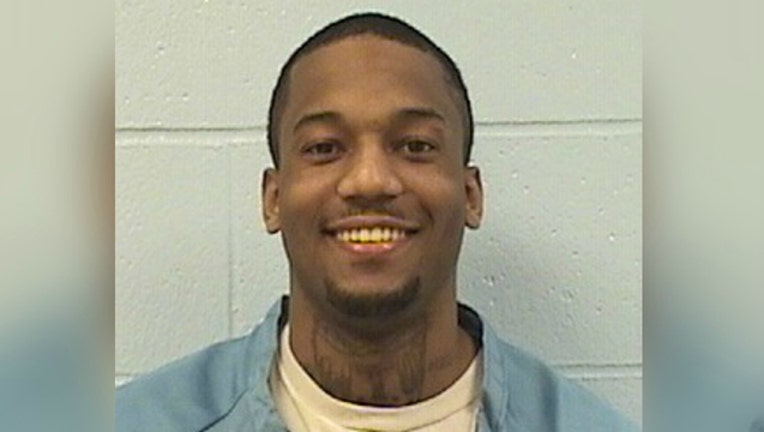 article
CHICAGO (SUN TIMES MEDIA WIRE) - A man has been sentenced to 45 years in prison for the shooting death of Chicago rapper Leonard "L'A Capone" Anderson outside a South Side recording studio in 2013.
Meiko Buchanan, 25, pleaded guilty Nov. 2 to two counts of murder before Judge Maura Slattery Boyle, according to Cook County court records.
Anderson, 17, had just left the recording studio in the 7000 block of South Stony Island Avenue and was walking through an alley when he was confronted and shot Sept. 26, 2013, authorities said at the time.
Anderson, who rapped under the moniker L'A Capone, was struck in the lower back and right thigh and died a short time later, authorities said.
Anderson, of the 7200 block of South Bennett Avenue, was no stranger to gun violence and had previously been shot, his mother, Dedra Morris, told the Sun-Times. Police said Anderson had documented gang affiliations.
Sakhee Hardy-Johnson, 17, and Michael Mays, 21, gave statements admitting to getting a gun before going to the studio, prosecutors said. They also admitted to being inside a parked vehicle "that would run interference in the event that police officers arrived on scene."
Buchanan was charged with murder for allegedly being the driver of a "tail car," a vehicle meant to insulate a lead car containing a gunman, prosecutors said. Buchanan told investigators he watched the shooter sneak up on Anderson and open fire with a .40 or .45 caliber handgun.
Judge Slattery Boyle sentenced Buchanan, of the 600 block of West 60th Street, to 45 years in prison Nov. 2, according to court records. He will receive credit for 802 days served in the Cook County Jail, and must serve three years of supervised release.
Buchanan began serving his sentence Nov. 3 at the Menard Correctional Center, according to Illinois Department of Corrections records.
Hardy-Johnson, 20, is next scheduled to appear in court Monday, according to court records. Mays, 24, is next scheduled to appear in court Feb. 6.