Man orders chicken at Bojangles, finds $4500 instead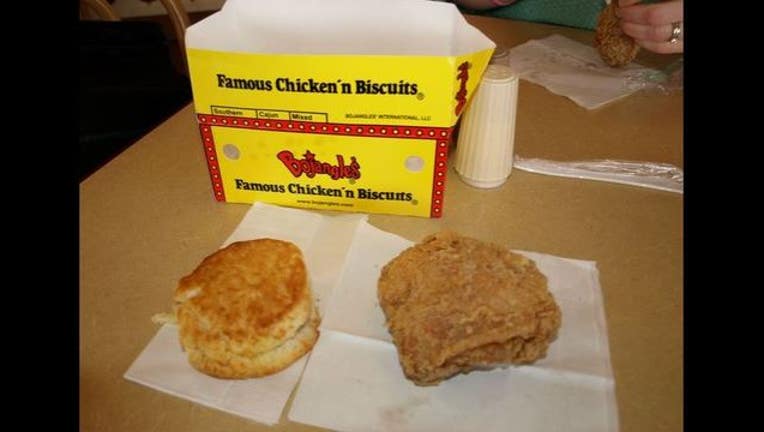 article
(FOX News) - A Virginia man got more than he bargained for when he found $4500 in a box of chicken he ordered from a fast food restaurant.
According to FOX 59, James Minor ordered a meal from a Richmond area Bojangles' Famous Chicken 'n Biscuits drive thru Friday. When he realized the chicken was cold, he sent it back to the person working at the window who told him to wait while they made fresh chicken. 
When Minor returned home with the new bag and checked his order, he found $4500 in cash and deposit slips  instead of chicken. He quickly recorded cell phone footage and returned to the restaurant.
"I'm honest. I know what integrity is. I have integrity," Minor told WTVR CBS 6.