Man out on bond for 'upskirting' charged with groping Columbia student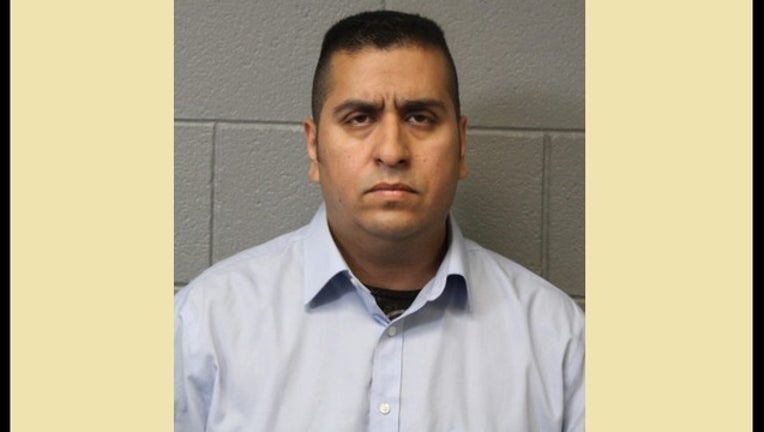 article
CHICAGO (STMW) - A Far South Side man out on bond in a case of "upskirting" is now also accused of following a Columbia College student from an Orange Line CTA train and into a campus building, where he groped her breasts, the Chicago Sun-Times is reporting.
Afterward, Steven M. Carmona apologized and asked for the 20-year-old woman's phone number, Cook County prosecutors said Friday.
The woman refused. Then, Carmona allegedly asked her to jump and down. The woman also turned down that request.
Carmona was arrested outside Cook County court Branch 29 on Thursday after he was cleared in another "upskirting" case.
The 41-year-old was out on bond for allegedly making a secret video recording of the buttocks of a teenage girl who was walking up the stairs of the Harrison Street Red Line station.
Carmona, the married father of a 16-year-old girl, was able to post bond for the April incident. But when he violated his curfew, his bond was revoked by Judge Maria Kuriakos Ciesil in June. Then, the following month, Judge Thomas Gainer increased Carmona's bond from $150,000 to $200,000, Assistant State's Attorney Todd Kleist said.
That still didn't keep Carmona out of trouble trouble, authorities said.
While out on bail again, Carmona targeted the Columbia College student as soon as he saw her at the Roosevelt CTA station on Sept. 9, Kleist said.
The woman saw that Carmona was following her as she went into Columbia's Theatre Center at 72 E. 11th Street, a police report said.
He tailed the woman as she went to a vending machine and then onto an elevator, where he allegedly grabbed her arm and touched her left breast over her clothing.
The police report said Carmona brushed up against the woman's breast when he went to reach the button.
Carmona asked the woman her name and age. She told him. And he told her his name was "Michael," the police report said.
Once the woman got off the elevator, she tried to go into a restroom. But Carmona grabbed her breast and tugged on her left arm again, Kleist said.
The woman was able to pull away and backed a few steps into the bathroom. Carmona, who stood there holding the door open, then said he was sorry, Kleist said.
After the woman failed to give Carmona her number or jump up and down as he had asked, he ran away, Kleist said.
The victim was afraid, so she stayed in the bathroom until Carmona was gone and contacted campus security, authorities said.
She later identified Carmona in a photo array.
Carmona, of the 10100 block of South Avenue M, received 18 months of court supervision for groping a pedestrian's buttocks in 2008.
He was also arrested in 1998 for unlawful window peeping, but that charge was dismissed.
Carmona's attorney told Judge Adam Bourgeois Jr. that his client owns a small business and is not a flight risk.
"Your client, to me, is a predator," Bourgeois said angrily before ordering Carmona held on $5 million Friday for criminal sexual abuse.
Carmona is an instructor at Combat Sports in Palatine, the police report said.
Should he post his most recent bond, Carmona cannot have any contact with Columbia College or its students. He also cannot be on the CTA.