Man pleads guilty to shooting his ex and her mom, an off-duty cop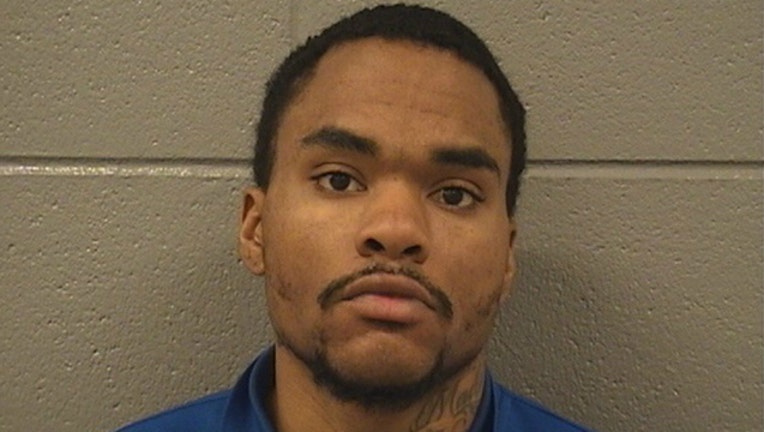 article
SUN-TIMES MEDIA WIRE - A south suburban man pleaded guilty Monday to shooting his ex-girlfriend and her mother, a Chicago Police officer, during an argument over their young child in 2014, according to court records.
Anthony Gates, 28, pleaded guilty to attempted murder and aggravated battery with a firearm, according to court records. Gates, of Riverdale, was sentenced to 31 years for the attempted murder charge and 6 years for the aggravated battery charge, to be served consecutively for a total of 37 years.
Prosecutors said Gates went to the home of his ex-girlfriend in South Shore about 10 p.m. Nov. 11, 2014, to try to see their 2-year-old son. He was angry with his ex because he believed she was seeing another man and he wasn't getting to see the boy enough, authorities said.
Gates went to the home in the 2200 block of East 68th Street, but she wasn't there. As he was leaving, the woman and her mother, a 49-year-old off-duty officer, pulled up in their car.
Gates started arguing with his ex-girlfriend as her mother got the toddler out of the car. Gates allegedly went back to his car, got a gun and—as his son ran to him—started shooting at the older woman, prosecutors said.
She tried to get out of the car but fell, and Gates shot at her about 10 times, at one point standing over her and shooting, prosecutors said.
As his ex tried to run away, Gates allegedly shot her in the leg. She eventually got away, and Gates took his son and drove off in his black Chevrolet Impala.
He and the boy were found about 3½ hours later at a family member's apartment on the Near North Side. The boy was unharmed.
Police later executed a search warrant on the car and found the gun they think was used in the shooting.
His ex-girlfriend was treated for her injury and released from the hospital, while her mother suffered two bullet wounds to her face, two to her left wrist, three to her right wrist and one to her knee.
The daughter later posted on Facebook that she had visited her mother in the hospital: "Prayer Definitely Changes Things My Momma Is Conscious & Responsive Thank God," she wrote. She also wrote that her mother was unable to talk, but was trying.