Man shot dead in CTA Red Line station in Rogers Park: police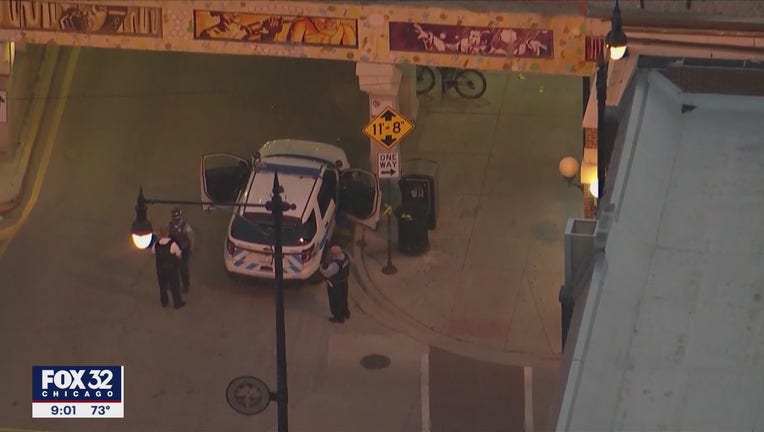 article
CHICAGO - A 26-year-old man was shot and killed inside the Morse CTA Red Line station Tuesday evening in Rogers Park.
He was inside the station, 1358 W. Morse Ave., about 6:10 p.m. when someone in a passing vehicle fired shots, Chicago police said.
Joel Jenkins, of South Shore, was struck in the abdomen and taken to St. Francis Hospital in Evanston, where he was pronounced dead, police and the Cook County medical examiner's office said.
No one is in custody as Area Three detectives conduct a homicide investigation.
In June 2019, a teenage boy was shot and killed within a block of the Morse station. Quintin Brown, 17, was standing on the sidewalk with at least two others about 2:15 p.m. when someone walked up and fired at him in the 6900 block of North Glenwood Avenue, police have said.
The nearby Red Line Howard station has been the scene of multiple fatal shootings in past years.
In July, Brian Carrion, 20, was killed and another man wounded near the station, on Chicago's border with Evanston. He was shot about 1:15 a.m. July 23 during an argument near the station in the 300 block of Howard Street, police said at the time.
In December 2019, Macksantino Webb was killed in a mid-day shooting outside the Howard Station. Family said Webb, 20, had moved to the North Side from Englewood to live with an uncle to escape violence.
Chicago police's 24th District, which encompasses Rogers Park, has seen a 72% increase in shootings in 2020 compared to the same time last year, according to official police statistics. The district has seen 31 shootings this year through Sept. 6, compared with 18 shootings within the same period in 2019. Murders in the district have doubled in 2020 to six, compared to three in 2019.