Man wanted after offering rides to kids in unincorporated Des Plaines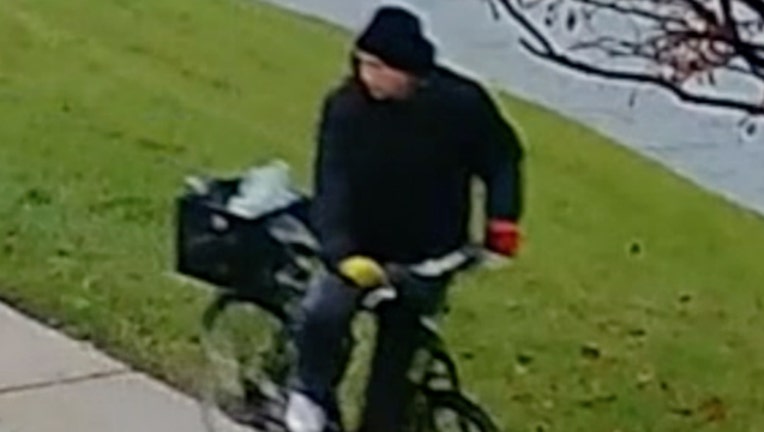 SUN-TIMES MEDIA WIRE - Police are looking for a man who approached two children at a bus stop Wednesday morning and offered them rides in unincorporated northwest suburban Des Plaines.
About 7:30 a.m., a man riding a black bicycle rode up to a 13-year-old boy waiting for his school bus near Church Street and Boy Colony Drive, according to the Cook County sheriff's office.
The man offered to give the boy a ride in his car if the school bus did not show up, the sheriff's office said. The man then approached a girl waiting at the same stop, offered her a ride and asked if she wanted to go for coffee.
Both kids ignored the man and got on the bus when it came, the sheriff's office said. Detectives later learned the man had gone to another bus stop and made similar statements to other students.
The man was described as white, 30-40 years old and between 5-foot-10 and 6-feet-tall, authorities said. He had short, blond hair and wore a black coat, black jeans and a had hat or hood over his head.
The sheriff's office also released footage from video surveillance of the man and asked to public to help identity him.
Anyone with information was asked to call the sheriff's office at (708) 865-4896 or (847) 635-1188.