Man who challenged black mom's right to be at pool loses job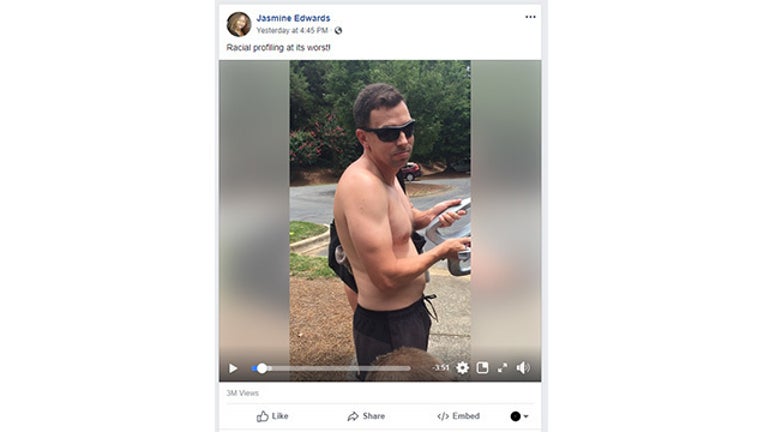 article
WINSTON-SALEM, N.C. (AP) - A white man who challenged a black mother's use of a neighborhood pool has lost his job. App users click here.
Sonoco announced Friday that Adam Bloom is no longer employed by the company in a statement that apologizes to Jasmine Edwards and says it doesn't condone discrimination of any kind.
In a Twitter post, the company said that the situation, though outside the workplace, doesn't reflect its company values. Spokesman Brian Risinger confirmed that the statement was referring to Bloom. The company website indicates Bloom worked on supply chain and marketing at the packaging company.
A video recorded by Edwards on July 4 and seen more than 4 million times on Facebook shows what happened after Bloom questioned whether she was allowed to be there. She accused him of singling her and her son out as African-Americans. He called police. Officers then spoke with them outside the pool, and determined that Edwards, who lives in the neighborhood, did in fact have keycard access.
Police Chief Catrina Thompson warned that her officers "will not be used as pawns to further someone's dislike for anyone."
The Glenridge Homeowners Association announced Thursday that Bloom resigned his board membership and as chairman of the pool. Bloom has not commented.