Man, woman charged with tri-state burglary spree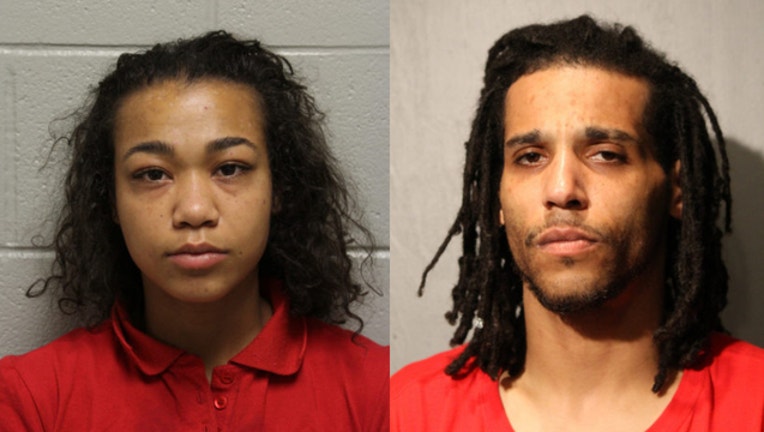 article
SUN TIMES MEDIA WIRE - Charges have been filed against the second member of a burglary crew that targeted suburban homes over the summer in Illinois, Wisconsin and Indiana.
Darvis R. Dennis, 30, was charged Friday with burglary, theft and possession of a stolen vehicle, according to a statement from Riverside Police Chief Thomas Weitzel.
Dennis and 19-year-old Izalis Morales operated as a burglary crew that targeted suburban homes in Cook, DuPage and Will counties, as well as in Indiana and Wisconsin, Weitzel said in the statement. Several of the burglaries happened in Riverside over the course of an hour in the early morning of July 12.
Dennis recruited Morales to rent a storage unit in her own name in the 3300 block of West 47th Street on Chicago's Southwest Side, police said. He used the unit to store items he stole in a series of garage burglaries. He would typically end a burglary spree by stealing a car and using it to take the stolen goods to the storage unit.
Morales would then sell the items directly from the storage unit or on the smartphone app Letgo, Weitzel said. More than 250 pieces of property stolen from South Barrington, Hinsdale, Joliet, Highland Park, New Lenox, Palos Park, Hammond, Indiana, and Silver Lake, Wisconsin, were found in the unit when police searched it in August.
Morales was charged Aug. 14 in with felony counts of possession of stolen property and possession of a stolen vehicle, police said. She remained in custody.
Riverside detectives questioned Dennis on Aug. 29 in Winnebago County, where he was in custody on unrelated charges of burglary to a motor vehicle in Machesney Park, Weitzel said. During the interview, Dennis "made some incriminating statements to put him in the area during the time of a burglary."
Dennis, who lives in University Village, remained in custody in Winnebago County, Weitzel said.