Man, woman killed by suspected DUI driver in Waukegan crash: police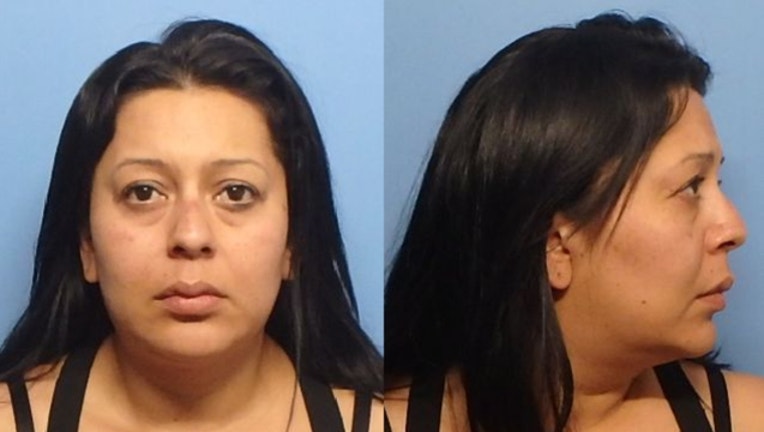 SUN TIMES MEDIA WIRE - A man and woman were killed in a crash Sunday evening when a suspected drunk driver ran a red light in north suburban Waukegan.
Jose Socorro Arroyo-Zavala, 42, and Laura Orozco Corona, 41, were in a 2000 Honda Accord about 8:30 p.m. when Letisia C. Delgadillo, 39, ran a red light at Grand Avenue and Baldwin Avenue, according to Waukegan police.
Delgadillo's 2004 Chevrolet Trailblazer crashed into the Honda, causing it to strike a 2018 Ford Explorer stopped at the red light, police said. The Chevy then crashed into a 2001 Chevy Tahoe that was also stopped at the light.
Arroyo-Zavala and Corona, who were both wearing seat belts, were taken to Vista Medical Center East in Waukegan, where they were pronounced dead, authorities said. Autopsies Tuesday found both died of multiple traumatic injuries, the Lake County coroner's office said.
Delgadillo was treated and released into police custody. A man and woman in the Ford were not injured, and a man, woman and two children in the Chevy were also unhurt, police.
Delgadillo was charged with DUI, illegal transportation of alcohol, aggravated DUI causing death and failure to yield to a traffic control signal, police said.
Preliminary results showed that Delgadillo's blood-alcohol level was more than twice over the legal limit, police said.
She was ordered held in lieu of $1 million bond until her next court appearance on Aug. 31.