Manhunt underway for estranged husband wanted in Waukegan double shooting
WAUKEGAN, Ill. - Police are searching for a man suspected of shooting his estranged wife and another man in a parking lot in north suburban Waukegan Wednesday night.
Officers responded to a reported shooting about 11:14 p.m. in the 1300 block of Bridge Drive, Waukegan police said in a statement.
When police arrived, they located a 42-year-old Zion woman who had been shot in the stomach, and a 25-year-old North Chicago man, who had a chest wound, the statement said.
A bullet hole was also discovered in the windshield of a vehicle belonging to the woman, according to police.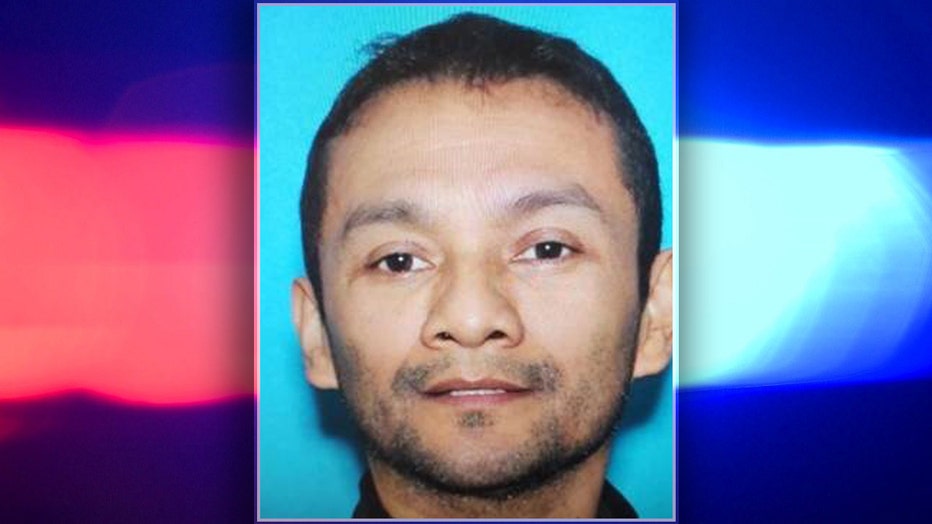 Tomas Tapia (Waukegan Police Department)
Both victims were taken to Condell Hospital where their conditions were stabilized, police said.
Police said the incident appeared to be domestic-related, and identified the suspect as the woman's husband, 42-year-old Tomas Tapia of Zion. The woman told officers she's currently separated from her husband.
SUBSCRIBE TO FOX 32 ON YOUTUBE
Police located Tomas Tapia's vehicle in Waukegan a short time later, but his whereabouts are currently unknown.
Tomas Tapia is considered armed and dangerous, and police warned the public not to approach him if he is seen.
Anyone with information on the incident or the whereabouts of Tomas Tapia is urged to contact Waukegan police at 847-360-9001. Anonymous tips can be texted to the Waukgean police Tip App at 847411, using the keyword WPDTIP.
Individuals can also call Lake County Crime Stoppers at 847-662-2222.