Maple Park man caught with $280K in cocaine, $1M in cash gets 19 years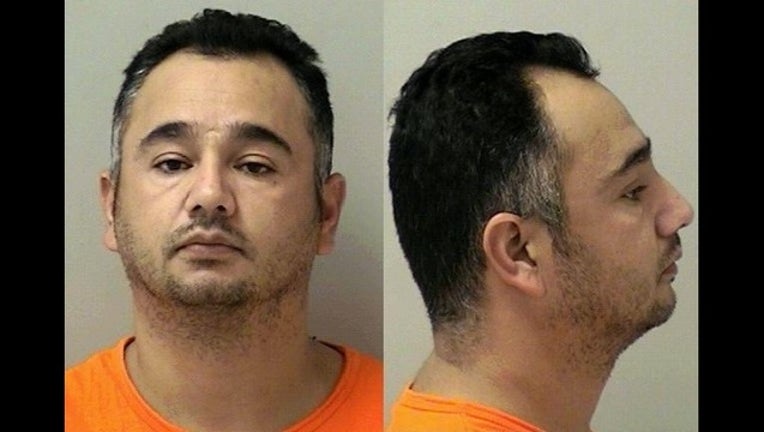 ST. CHARLES (Sun-Times Media Wire) - A man caught five years ago with more than a quarter-million dollars worth of cocaine and over $1 million in cash at his home near a west suburban school has been sentenced to 19 years in prison.
Fernando Pilar-Lopez of  Maple Park was sentenced by Judge James Hallock on Thursday after a plea deal in which he pleaded guilty to possession of a controlled substance with intent to deliver, a Class X felony, according to the Kane County state's attorney's office.
At about 2 a.m. on Aug. 26, 2010, police executed search warrant at Pilar-Lopez's home in the the 2N block of Meredith Road, a rural property near Kanekland High School, prosecutors said
The search turned up about 2,800 grams of cocaine, with an estimated street value of $280,000, a statement from prosecutors said. Police also found "more than $1 million in cash, transaction ledgers, a money counter, documents proving Pilar-Lopez's residency, banking information and money transfer slips that Pilar-Lopez admitted were related to the sale of illicit narcotics," prosecutors said.
By law, the 42-year-old is eligible for day-for-day credit and will get credit for at least 1,821 days served in the Kane County jail, where he has been held on a $15 million bond since his arrest nearly five years ago.
He also faces federal charges for "heroin that was being shipped to him from Arizona," prosecutors said.
State's attorney Joe McMahon said the arrest and conviction will "remove poison from our streets."
He said police and prosecutors have "put a notable dent in Kane County's illicit drug trade."