Marengo school teacher killed in Thursday crash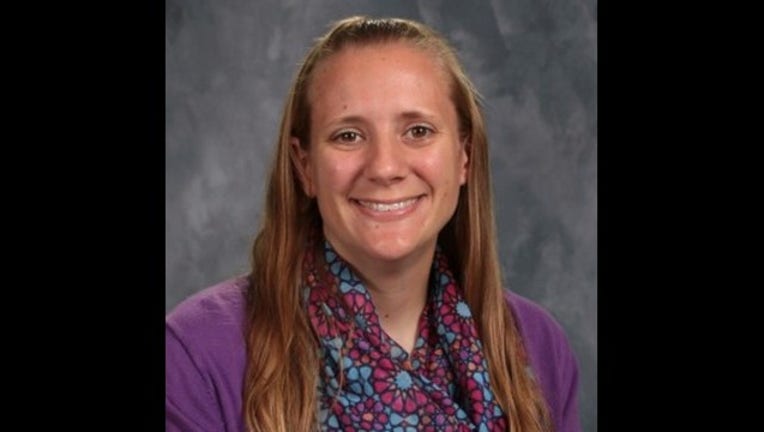 article
SUN-TIMES MEDIA WIRE - A man and a woman were killed in a car crash Thursday afternoon in northwest suburban Marengo.
Matthew J. Lange, 35, was driving a vehicle southbound on Millstream Road onto Route 176 at 3:12 p.m. when it collided with a vehicle driven on Route 176 by 29-year-old Katie L. Kloess, according to the McHenry County coroner's office.
The McHenry County sheriff's office said the crash involved a 2016 Peterbilt semi tractor pulling a 44-foot tanker trailer; a 1993 Chevrolet, a 2010 Kia and a 2000 Jeep. The drivers of the semi and Jeep were not injured.
Lange, who lived in Genoa, was pronounced dead at the scene at 3:40 p.m., the coroner's office said. An autopsy found he died from blunt force injuries to his head, spine and abdomen.
Kloess, who lived in Marengo, was also pronounced dead at the scene, according to the coroner's office. An autopsy revealed she died from blunt force trauma to the head.
Kloess taught 7th grade at Zion Lutheran School in Marengo. The school will hold a prayer service for Kloess on Monday at 8:30 a.m., according to a statement from Dan Bertrand and Merri-lynne Seaburg, the school's co-principals. Comfort dogs, counselors and staff members will also be present next week to help grieving students.
"She was a wonderful young Christian woman who dedicated her life as a teacher, coach and mentor to many young men and women," the joint statement read. "She will be greatly missed by the entire Zion community, her family and friends."
The crash remains under investigation Friday morning by the coroner's office and the McHenry County Sheriff's Accident Investigation Unit.