Married couple charged with Algonquin bank robbery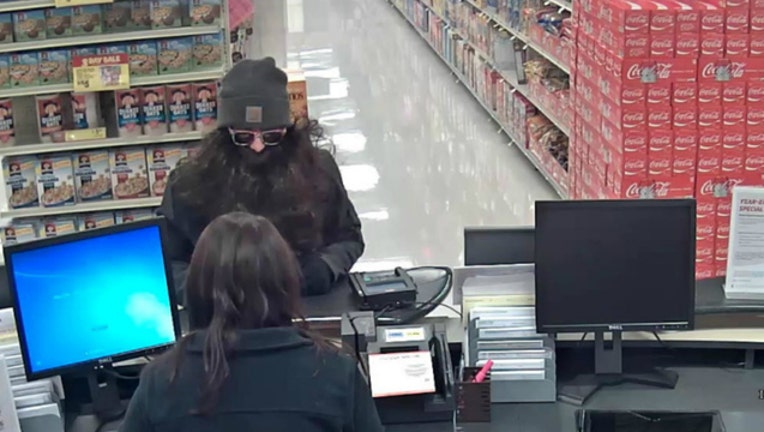 article
SUN-TIMES MEDIA WIRE - A Crystal Lake couple was charged with robbing a bank Saturday afternoon in northwest suburban Algonquin.
At 3:22 p.m., 26-year-old Daniel R. Plushkis walked into the TCF Bank branch located inside a Jewel-Osco store at 103 S. Randall Rd. wearing a fake beard, according to Algonquin police and the FBI. He then demanded money from a teller.
As the suspected robber was leaving the store, a bystander apprehended him with the help of local firefighters who were collecting donations for charity, and he was taken into custody, police said.
His wife, 28-year-old Jessica E. Plushkis, was also arrested as she attempted to drive away from the scene, police said.
According to the FBI, Daniel Plushkis is thought to be the same person who robbed other TCF Bank branches at 6:03 p.m. Dec. 20 at 217 Irving Park Rd. in Streamwood; at 6:45 p.m. Dec. 13 at 1860 S. Arlington Heights Rd. in Arlington Heights; and at 3:45 p.m. Dec. 10 at 13200 Village Green Dr. in Huntley. He is also suspected of robbing a Chase Bank branch at 2:56 p.m. Dec. 1 at 300 Northwest Hwy. in Cary.
The suspected serial bank robber wore a black wig with long hair in several of the robberies, the FBI said. In the Cary robbery, he implied he had a gun but didn't display one.
The couple was charged with financial institution robbery and burglary, police said. They are being held at the McHenry County Jail.
Information about Daniel Plushkis' bond and next scheduled court date wasn't immediately known. Federal charges could be filed against him in the coming days, the FBI said.
Jessica Plushkis' bond was set at $20,000, according to the McHenry County sheriff's office. Her next court date was set for Jan. 26.