Mastermind behind massive CPS kickback scheme to be sentenced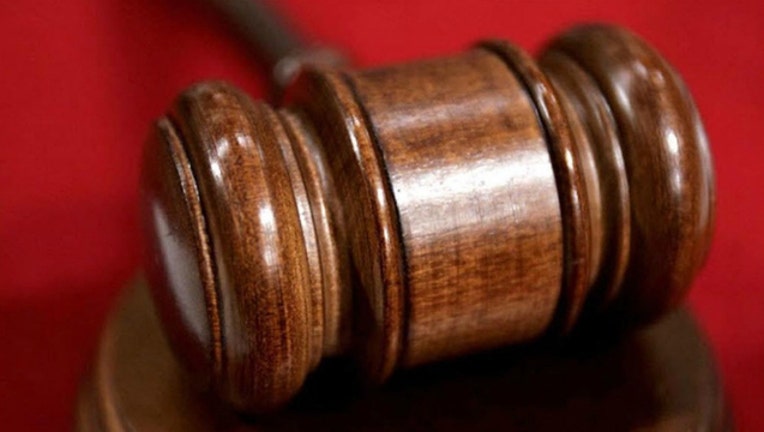 article
CHICAGO (SUN TIMES MEDIA WIRE) - The mastermind of a massive kickback scandal that took down former Chicago Public Schools CEO Barbara Byrd-Bennett faces sentencing in a federal courtroom Friday, the Chicago Sun-Times is reporting.
Gary Solomon, 48, is the first person to face the music in the scheme that was publicly revealed when subpoenas hit CPS in April 2015. The investigation snared Byrd-Bennett, Mayor Rahm Emanuel's schools chief, but the feds say Solomon orchestrated her hiring to scam the district out of millions.
Solomon even applauded her ascension to the top of CPS — months before it was announced — in an email to Byrd-Bennett that read, "Congrats Madam CEO!!"
While Byrd-Bennett destroyed her career for virtually no money, prosecutors say Solomon pocketed more than $5 million from the company at the heart of the scandal. They are asking U.S. District Judge Edmond Chang to hand Solomon a nine-year prison sentence.
"He profited the most from this corruption, and he should pay the most," Assistant U.S. Attorney Megan Church wrote in a memo this month.
Byrd-Bennett, 67, likely faces about seven years in prison when she is sentenced April 28. Solomon's business partner, Thomas Vranas, 36, is set to be sentenced the same day and likely faces a little more than three years in prison. Both were promised leniency in exchange for their cooperation.
The businesses run by Solomon and Vranas, The SUPES Academy and Synesi Associates, were also charged criminally and are set to be penalized Friday. The defendants face a combined $254,000 in restitution, plus a $65 million lawsuit filed by CPS. Solomon has already paid his share in his criminal case.
Solomon pleaded guilty last year to honest services wire fraud. His lawyers asked the judge to give him no more than 18 months in prison, and they have rejected the notion that Solomon masterminded the scheme. Instead, they've blamed Byrd-Bennett, arguing that she lied to the feds to save her own skin before their indictment.
"By the end, Bennett had lied to federal agents some 29+ times, after which she had no choice but to 'cooperate' to avoid the fatal consequences of her unmitigated lying," defense attorney Anthony Masciopinto wrote in one court filing.
Byrd-Bennett pleaded guilty immediately after their October 2015 indictment. And while prosecutors acknowledged Byrd-Bennett lied to the FBI in April of that year, they said "she cooperated first and she cooperated fully." Meanwhile, Church wrote that Solomon was "untruthful" and "misled" the government.
The former schools CEO planned to use kickbacks from Solomon — up to 10 percent of the principal-training business and school improvement contracts she was able to steer his way — to pay for her young twin grandsons' college and other plans.
"I have tuition to pay and casinos to visit (:" she wrote in the most notorious of the hundreds of emails later revealed by the feds.
Though a $20.5 million contract to SUPES in 2013 attracted the attention of CPS' inspector general and federal authorities, Solomon has denied it was the result of a quid pro quo. He instead admitted to bribing Byrd-Bennett for an earlier deal in 2012, worth about $2 million.
Solomon was the last player in the scheme to plead guilty. While he has argued he should receive a relatively light prison sentence, Church wrote in a memo last week that he "glosses over the significance of his corruption" on the cash-strapped school system.
She called the lengthy claims of his lawyers, including that Byrd-Bennett proposed a bribe arrangement and repeatedly lied to the feds, "proof of his failure to fully accept responsibility for his conduct." She also laid out how Solomon set actions in motion that led to the awarding of about $23 million in no-bid deals from CPS to his north suburban education consulting companies.
"Without anyone else at CPS or in the City of Chicago knowing of his agreement to pay Byrd-Bennett kickbacks from the contracts awarded to SUPES," Church wrote, "Solomon was working behind the scenes to help steer her into a more powerful position with CPS. It was to his benefit and his bottom line that Byrd-Bennett seized the helm from (her predecessor Jean-Claude) Brizard, and he worked to make it happen."
Solomon's attorneys argued that he has already paid a heavy price.
Solomon "will almost certainly never again be able to work in the education field which is his passion," his attorneys wrote to the judge. His career started in the early 1990s in the Niles Township School District as a popular teacher, coach and dean. It nearly ended once before, after he was forced out of Niles West High School in 2001 and was accused of "immoral and unprofessional conduct" that included sending students "sexually suggestive emails" and supplying them with alcohol, records show.
But within a few years, he had reinvented himself as an educational consultant.