Medical Examiner: Accidental hypothermia killed Kenneka Jenkins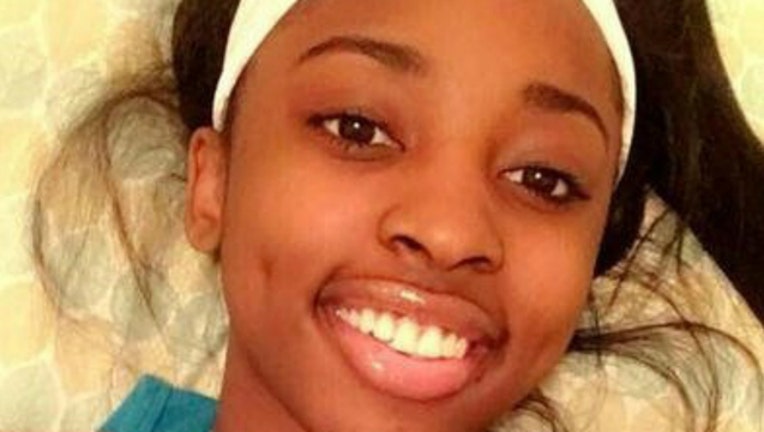 article
SUN-TIMES MEDIA WIRE - Kenneka Jenkins, the 19-year-old Chicago woman found dead in a hotel freezer in northwest suburban Rosemont last month, died of hypothermia, according to the Cook County medical examiner's office.
Her death was ruled an accident. Alcohol and topiramate intoxication — a prescription drug used to treat epilepsy and migraines — were listed as contributing factors, the Chicago Sun-Times is reporting. Jenkins' family said she was not prescribed topiramate.
Attorneys for Jenkins' mother also filed an emergency petition to preserve all surveillance recordings taken inside the Crowne Plaza Hotel hotel from before the time Jenkins was found dead in an unused freezer last month.
The filing also asks the hotel to produce a schedule of any employees and independent contractors who were at the hotel from Sept. 8 through Sept. 10.
Also included in the filing — and not previously disclosed publicly — are results from Jenkins' postmortem examination.
The filing states that Jenkins' organs were all present and intact; there was no evidence of physical injury or bruising — including no head, neck, arm or back trauma.
Jenkins left her home near the United Center at 11:30 p.m. Sept. 8 to go to a party in a room of the Crowne Plaza, according to Rosemont Police. Jenkins' sister last heard from her via text message about 1:30 a.m. Sept. 9.
About 4 a.m. on Sept. 9, Jenkins' friends called her mother to tell her they could not find her, longtime Chicago anti-violence activist Andrew Holmes has said. An hour later, Tereasa Martin — who had recently undergone a double mastectomy — was at the hotel. She filled out a police report and Jenkins' sister reported her missing.
Jenkins was last seen at a party on the ninth floor in the early hours of Sept. 9, police said. She was reported missing at 1:16 p.m. that afternoon. Police told Martin that surveillance footage showed Jenkins inebriated near the front desk, according to Holmes.
Hotel staff and management searched the hotel and discovered Jenkins inside a freezer at 12:24 a.m. Sept. 10, police said.
In Friday's court filing, Martin's attorneys disclosed that Jenkins' body had no signs of physical trauma — including no signs of sexual assault.
In the days and weeks after her death, Twitter and Facebook were flooded with conspiracy theories about how Jenkins had died, with some speculating that she was murdered in the freezer and her organs were harvested.
Though no lawsuit has been filed, Martin's attorneys contend that employees knew the party — which had 20 underage attendees and was funded with a stolen credit card, according to police — was going on. The motion also states that several of the hotel's walk-in freezers are equipped with padlocks, but not the one Jenkins was found in.
Additionally, Martin's attorneys say that though they've been provided most security footage they've requested, no footage from two other cameras has been given to them. Specifically, from one camera "near the upstairs abandoned kitchen; and, another outside the lower level functioning kitchen."
A spokesman for the Crowne Plaza Hotel did not respond to requests for comment.
Hotel security footage previously released by the Rosemont police shows Jenkins walking through the hotel in the hours before her death. She can be seen stumbling and struggling to keep her balance, though none of the footage shows her going into the freezer.
Among the clips, Jenkins can be seen arriving at the hotel with three other people shortly after midnight Saturday. Subsequent clips show her stumbling off elevators and walking alone through hallways.
Friday afternoon, a spokesman for Rosemont police said Jenkins' is still being treated as "an ongoing death investigation" and not a criminal matter.
After her death, protesters gathered for several weeks outside the Crowne Plaza, chanting, demanding "Justice For Kenneka" and calling for an independent investigation into her death by the FBI — an idea the Rosemont Police Department quickly quashed.