Medical marijuana companies expanding Illinois facilities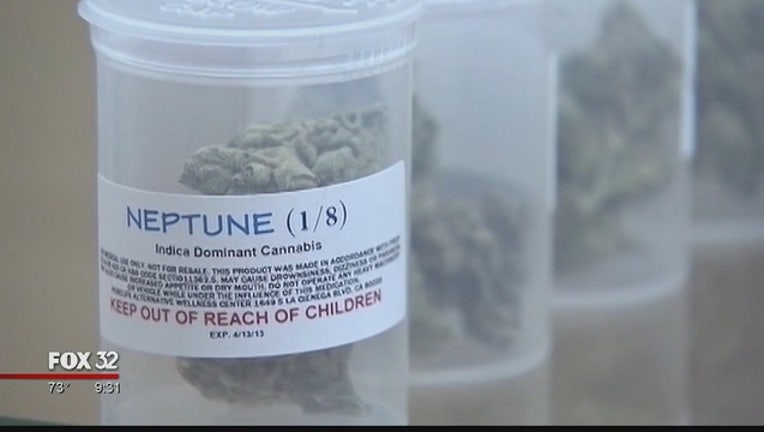 article
JOLIET, Ill. (AP) - Marijuana growers across Illinois are expanding, despite years of lower-than-expected demand in the state's medical cannabis pilot program.
The facilities expect more residents to gain access to the drug through a bill awaiting a decision by Gov. Bruce Rauner, the Chicago Tribune reported. The opioid bill would allow medical marijuana to be used in place of prescription painkillers.
The state's prescription monitoring program tracked 1.5 million opioid prescriptions in the first quarter of 2017, according to data from the Illinois Department of Public Health.
The governor's election this November also has operators seeing the potential to attract the general consumer, not just the patients.
Rauner has said legalizing marijuana for recreational use would be a mistake. But Democratic contender J.B. Pritzker has said he would work to legalize recreational marijuana in the state.
Illinois residents must have their doctors certify that they have at least one of 41 qualifying medical conditions, including AIDS and cancer, to be eligible for medical cannabis.
Cresco Labs, which owns three facilities in the state, is planning to expand its Joliet and Lincoln facilities to keep up with demand from the program's current participants and future participants that could be added in the coming months.
"You want to be prepared," said Cresco CEO Charlie Bachtell. "You've got to be thinking nine to 12 months out to make sure you've got capacity and product available."
Illinois added nearly 2,400 patients to the program last month.
Cresco employs about 145 people in Illinois, up from fewer than 60 in January.
Another Chicago-based cannabis company, Green Thumb Industries, or GTI, has also increased its number of workers by nearly 50 percent since January, and now employs more than 160 people.
The scaling of GTI's business is funded in part by the $67 million it raised through its listing on a Canadian stock exchange in June. The company has also raised an additional $61.6 million in a financing deal that closed earlier this month.
The company operates growing facilities in Rock Island and Oglesby.
"We're putting material dollars into Rock Island today ahead of what's coming in the program," said Ben Kovler, founder and chairman of GTI.