Meghan Markle's engagement ring has two diamonds from Princess Diana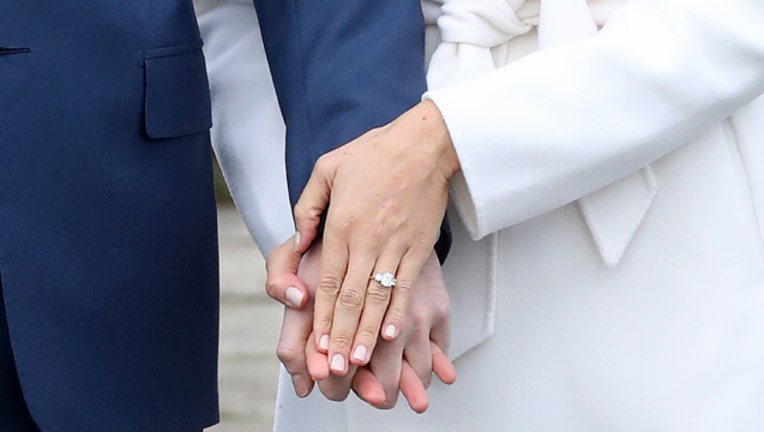 article
LONDON (AP) - Meghan Markle's engagement ring includes two diamonds that belonged to Princess Diana.  
Royal officials say Prince Harry designed the ring himself. It features two diamonds from the collection of his late mother, who died in 1997 when Harry was 12. They flank a central diamond from Botswana.   
Harry has visited the African country many times since childhood, and has spent time there with Markle.   
The stones are mounted on a band of gold, and the ring was made by Cleave and Company, official jewelers to Queen Elizabeth II.   
A beaming Markle, in a white belted coat, posed for photographers wearing the ring on Monday, hours after the couple's engagement was announced.
Britain's royal palace says Prince Harry and Markle will marry in the spring of 2018.   
The announcement came Monday from the office of Harry's father, Prince Charles.   
The announcement says the couple became engaged earlier this month. It says 36-year-old Markle has met Queen Elizabeth II, and Harry also has received the blessing of Markle's parents.   
Harry, 33, is fifth in line to the British throne.