Melania Trump says she wants to visit LeBron James' school after Trump insults his intelligence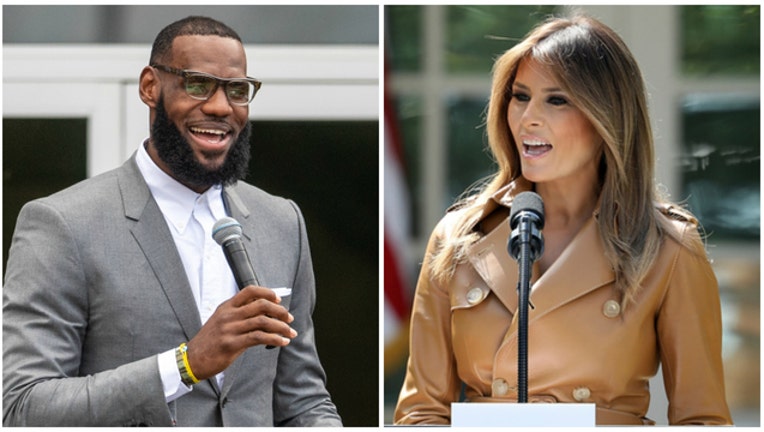 article
WASHINGTON, D.C. (Fox 32 News) - Less than 24 hours after President Trump insulted LeBron James' intelligence, his wife took the opposite view.
An interview that James had done with CNN host Don Lemon earlier in the week appeared on CNN Friday night. James was on TV to promote his new "I Promise" school in Ohio. Lemon asked him about the nation's political climate.
"What I've noticed over the past few months," James told Lemon, "is [Trump has] kinda used sports to kinda divide us, and that's something that I can't relate to."
The rebroadcast elicited a quick and nasty response from Trump, who tweeted "Lebron James was just interviewed by the dumbest man on television, Don Lemon. He made Lebron look smart, which isn't easy to do."
But on Saturday afternoon, a spokeswoman for Mrs. Trump said that the First Lady would like to visit his school. The spokesperson said James is "working to do good things," and that Mrs. Trump would like to continue to promote her "Be Best" campaign via projects like this.
 A spokeswoman for Melania Trump says it appears that LeBron James is "working to do good things" and that the first lady would be willing to visit the new school he opened in Ohio. The statement from Stephanie Grisham on Saturday came hours after a late-night tweet from President Donald Trump in which he derided James' intelligence. The statement notes that Mrs. Trump has been promoting her Be Best campaign, which includes talking to children about "responsible online behavior."