Mendoza sworn in as comptroller, takes on budget crisis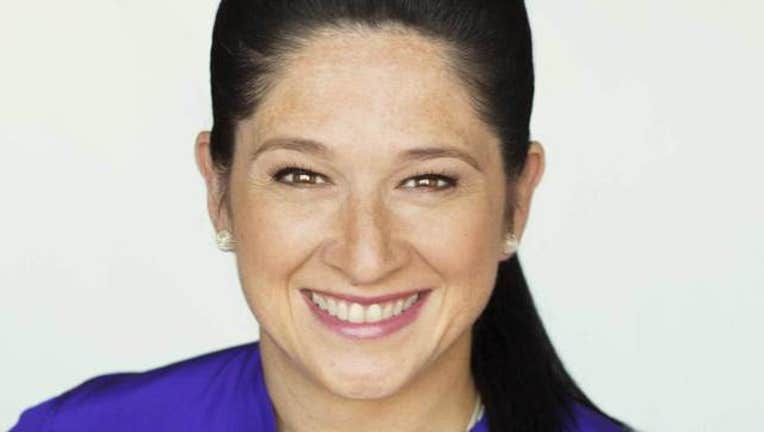 SPRINGFIELD, Ill. (AP) — Susana Mendoza was sworn in as Illinois' 10th comptroller Monday and immediately heard from the Republican governor about fighting a lawsuit from lawmakers demanding paychecks they haven't seen since May.
The Democrat takes office halfway through the term of the late Judy Baar Topinka facing a $10.4 billion pile of overdue bills because Gov. Bruce Rauner and Democratic leaders of the General Assembly have been unable to agree on a state budget plan for two years.
Republican Topinka, whose red suit — a gift from Topinka's son — Mendoza wore for the inauguration, was re-elected comptroller in November 2014 but died suddenly a month later.
Mendoza beat the appointed successor, Leslie Munger, in a special election last month, after campaigning to continue Munger's practice of putting paychecks for lawmakers in the queue with other bills until the budget stalemate is settled.
"This is going to be tough," the 44-year-old former Chicago city clerk said after swearing fealty to the state Constitution on her friend Topinka's personal Bible. "Keep me in your prayers, even, as I take on the greatest challenge of my life. It includes nearly $11 billion in unpaid bills, and that $11 billion signifies people who need us. They're not numbers on a spreadsheet. They're real lives."
Mendoza, who served 10 years in the Illinois House after election at 28 in 2000, begged her former colleagues for understanding in her pledge to continue putting paychecks in line with all other bills, saying, "In times of fiscal crisis, we must share in the sacrifice."
Six Democratic House members filed a lawsuit on Munger's last day in office Friday for their $68,000 salary, contending a comptroller who doesn't pay is violating the Constitution's guarantee of separation of powers among government branches. Mendoza acknowledged a judge's order to pay would change her course.
Mendoza's $135,669 comptroller's salary will be put in line as well.
Rauner, a billionaire who takes a $1 token salary, demanded Mendoza fight the lawsuit, which he called "an insult to taxpayers." He said it's clear lawmakers timed it for right before her inauguration and that it's been "orchestrated" by Democratic party leaders such as his rival, House Speaker Michael Madigan. The attorney for the six representatives, Michael Kasper, has represented Madigan and the Democratic Party of Illinois, which Madigan leads.
"I would request that Comptroller Mendoza fight as hard as Comptroller Munger has," Rauner said following an unrelated event in Chicago. "I hope that she'll speak out against it every day."
Rauner also said Mendoza should hire a lawyer other than Democratic Attorney General Lisa Madigan, the House speaker's daughter.
Mendoza spokesman Abdon Pallasch said the comptroller appreciates Rauner's position but "we'll explore our best legal options on this case and any others."
Munger began holding back on paychecks last spring because the first-term governor, Madigan and other Democrats in the General Assembly have been unable to reach a budget agreement. Rauner insists on structural changes such as officeholder term limits, a property tax freeze, and business-friendly changes in law before agreeing to the tax increase or spending reduction Democrats say is necessary to balance the books.
Mendoza told reporters Rauner's demands should be debated separately from the budget but said both sides must meet, along with rank-and-file legislators, to determine what's necessary to reach a deal.
The new comptroller, the daughter of Mexican immigrants, praised not only her late friend Topinka but Democrat Dawn Clark Netsch, who was a leading writer of the 1970 Constitution that created the office of comptroller and who later became the first woman elected to statewide office when she served in the post from 1991 to 1995.
The comptroller's post has been significant historically. Netsch was preceded by the first black elected to statewide office, Roland Burris, who was comptroller from 1979 to 1991.
___
Associated Press writer Sara Burnett contributed from Chicago.
___
Contact Political Writer John O'Connor at https://twitter.com/apoconnor. His work can be found at http://bigstory.ap.org/content/john-oconnor.
___
This story has been corrected to say Mendoza will put lawmakers' and her paychecks at back of line, not withhold them; links photos. Will be updated. ILSP101-ILSP107.