Metra, CTA add service for weekend events across Chicago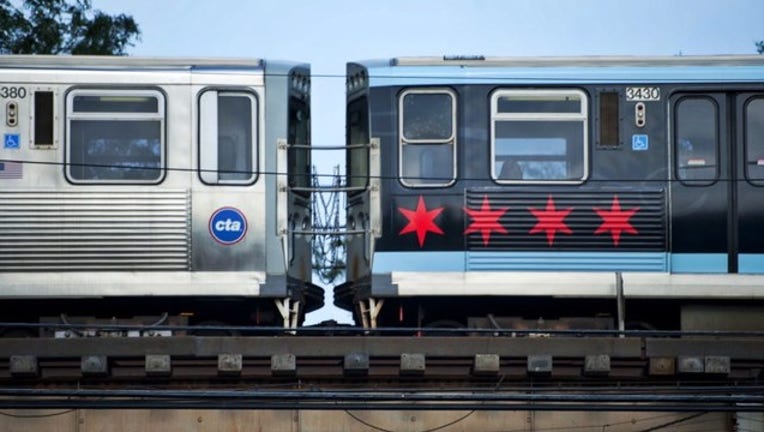 article
CHICAGO (Sun-Times Media Wire) - The CTA and Metra will be providing additional services to accommodate customers going to Spring Awakening, Ribfest, the Chicago Blues Fest and Copa America Centenario this weekend.
The Spring Awakening Music Festival runs from 1 p.m. to 10 p.m., Friday through Sunday at Addams/Medill Park at 14th and Loomis streets. The CTA is providing additional bus service on the No. 9 Ashland and No. 12 Roosevelt routes until approximately one hour after the event ends each night. The festival is also just a few blocks away from both the Polk and 18th Pink Line stations. The ADA Paratransit/Uber/Lyft drop off location will be 15th Street and the pick up location will be in the Costco Parking Lot located at 14th and Ashland.
Ribfest is scheduled from 5 p.m. to 10 p.m. Friday and noon to 10 p.m. Saturday and Sunday in the North Center neighborhood along Lincoln Avenue from Irving Park Road to Berteau Avenue. Longer trains will operate on the Red and Brown lines to help accommodate those traveling to the festival, the CTA said. Attendees can get there by exiting at the Irving Park Brown Line station, which is approximately one block east of the event, or exiting at the Sheridan Red Line station and taking a westbound No. 80 Irving Park bus.
The Chicago Blues Fest at Grant Park runs from 11 a.m. to 9:30 p.m. Friday through Sunday. Longer CTA trains will operate along the Red, Blue, Brown, Orange and Pink lines. Festival-goers traveling along the Red or Blue lines should exit at Jackson and customers taking the Brown, Green, Orange and Pink lines should exit at Adams/Wabash. Street closures are in place on Columbus from Monroe to Congress and Jackson from Michigan to Lake Shore Drive. All streets will be open to traffic by 6 a.m. Monday.
Metra will add extra trains on the BNSF, Union Pacific North, Northwest and West lines on Friday and Saturday, and extra capacity on Sunday to accommodate riders heading to Blues Fest and Spring Awakening, according to a statement from the transit agency. Other Metra lines will add cars to trains to increase capacity.
Alcohol will be banned from all Metra trains after 7 p.m. on Friday and all day Saturday and Sunday, according to the statement. Due to heavier-than-normal ridership, trains might not be able to accommodate bicycles.
The Copa America Centenario is scheduled for 8:30 p.m. Friday at Soldier Field. To accommodate fans, the CTA will provide additional bus service on the No. 130 Museum Campus and No. 146 Inner Drive/Michigan Express routes. Drivers should expect impacts from the I-55 construction project and seek alternate routes. ADA Paratransit drop off and pick up is at the Gate 14 turnaround and the Uber/Lyft drop off and pick up zone is on Columbus, between Balbo and 9th Streets.
The OEMC is also warning people to anticipate increased pedestrian and boating activity at Navy Pier and along the lakefront for the first stage of competition in the Louis Vuitton America's Cup World Series, which is a racing circuit featuring the best sailors in the world competing on 45-foot catamarans.
Other events this weekend include the White Sox homestand against the Kansas City Royals at US Cellular Field, Printers Row Lit Fest, Old Town Art Fair, Wells Street Art Festival, Andersonville Midsommarfest, Fiesta Back of the Yards, The Cure concert at UIC Pavilion, Remix Chicago and the University of Chicago Convocation Ceremony.
Separately, Blue Line trains will not stop at the Addison Station between 10 p.m. Friday and 4 a.m. Monday, because of planned construction work as part of the Your New Blue project. The CTA will provide free shuttle bus service to serve customers traveling from the station.
The CTA urges customers going to and from events this weekend to purchase tickets ahead of time to avoid long lines at rail line and CTA vending machines.