Mia Maro murder: Father of Tinley Park high school student charged in teen's death
TINLEY PARK, Ill. - A Tinley Park man has been charged in the murder of his 17-year-old daughter whose body was found Sunday in their suburban home.
Mohammed Almaru, 42, was charged with first-degree murder, police said.
"I did not expect this at all. It doesn't feel real," said Emily Jennings, one of the victim's aunts.
Now, new details about the teen's heinous killing are being revealed in court documents obtained by FOX32, including that in the days leading up to her murder, the victim texted one of her relatives stating she was afraid her father "was going to kill her."
On Sunday, May 1 around 5 p.m., Tinley Park police responded to a call of a possible death investigation at 7806 West 167th Street. When officers arrived on scene, they found Mia Maro deceased in the lower level of the house with bruises throughout her body.
"It's tragic," Tinley Park Police Chief Matthew Walsh told reporters Wednesday. "A kid who was getting ready to get out of high school, go to prom and get on with her life. And now it's not going to happen."
Police said they found Almaru near his daughter's body with self-inflicted wounds to his wrists and throat. Officers said the teen's father had ingested pills in an attempt to take his own life and was taken to Christ Hospital where he was stabilized. There, police said doctors confirmed Almaru had multiple narcotics in his system.
DOWNLOAD THE FOX 32 CHICAGO APP FOR BREAKING NEWS ALERTS
Almaru was intubated at the hospital and police said officers could not question him until late Monday afternoon. He was still hospitalized on Wednesday receiving treatment.
He would not be appearing in court, Walsh said; however, a judge denied bail for Almaru on Wednesday.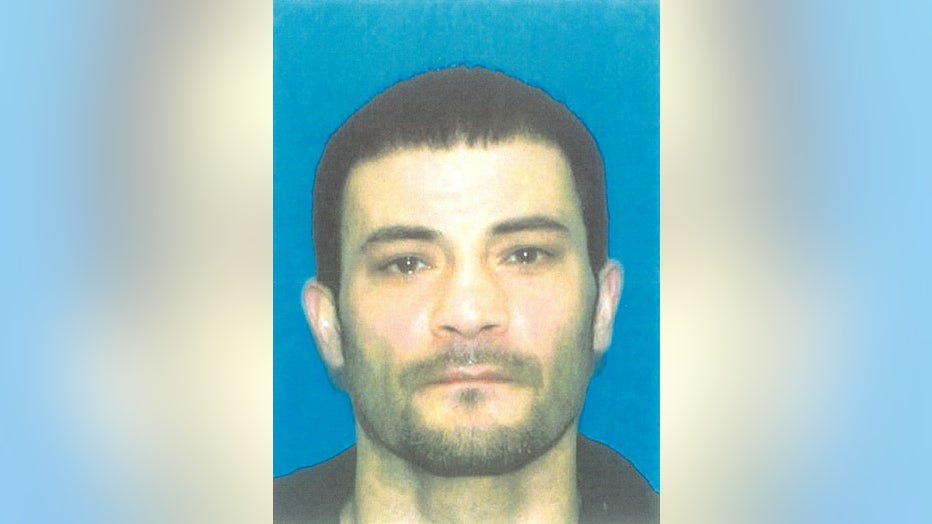 Mohammed Almaru | Tinley Park Police Department
Almaru has been uncooperative with investigators, according to police.
"He's not talking," said Walsh.
This comes as disturbing details were revealed in court documents Wednesday, alleging that last Thursday, April 28, Maro and her father had a disagreement over her attending her school's prom, held on Friday, April 29. Almaru initially gave his daughter permission to attend her senior prom, but then changed his mind, stating that he "did not trust her."
Two days earlier, on Tuesday, April 26, court documents state that Maro texted her aunt that she'd been in a fender bender and feared that her father was going to quote "beat her" and that she was afraid he was "going to kill her."
Knowing she hadn't gone to prom, one of Maro's aunts texted her on Saturday to check in, but didn't hear back.
On Sunday, that relative went to the family's Tinley Park home, where she found her niece dead and called the police.
"She had serious bruising throughout her whole body," said Walsh.
The defendant, Almaru, was lying next to his daughter's lifeless body, according to court documents.
Earlier on Sunday, police said Almaru had texted one of his sons and said, "I lost my mind, went out of control and beat her… I f***ed up big time I'm sorry."
Neighbor Andrew Brecia said on Sunday he saw and heard commotion coming from Maro's older brother that alerted him something was wrong.
"It was just shocking. I was listening to music and heard the commotion outside. I looked out and saw the family outside running up to the house," Brecia said. "A lot of expletives, what was going on, what happened. How did this happen. Why? Clearly distraught, very heartbroken in that moment."
The court documents also state that Almaru claimed he brutally beat his daughter because he couldn't get information from her.
"I was actually just here on Thursday visiting my sister, and me and Mia were sitting on the couch together," said Jennings. "And Mia was talking about her future and what she wanted to do when she graduated from Andrew."
Maro was a senior at Victor J. Andrew High School and was set to graduate in a few weeks.
"She made a huge impact on everybody's life that she knew," said Gianna Jaroch, Maro's cousin.
Relatives said Maro wanted to go into the dental field.
According to relatives, Maro also helped care for her mother who suffered a brain injury in 2019, is mainly non-verbal, and relies on 24-hour care.
"On behalf of the entire Village of Tinley Park, I'd like to offer my sincerest condolences to everyone who knew and loved Mia," Mayor Michael Glotz said in a statement. "By all accounts she was a lovely young woman at the very beginning of her life, a life that she will now never get to fulfill. To her family, friends and fellow students at Andrew High School, we mourn her passing with you."
In a message released to the school community on Monday, Dr. Abir Othman, principal at Andrew High School, offered her condolences to Maro's family.
"Today is a very sad day for the Andrew High School Community as we grieve the loss of senior student Mia Maro," Othman said. "We extend our condolences to Mia's family and ask that everyone keep Mia in their thoughts and prayers."
The family had lived in the southwest suburban home for several years, Walsh said. Police had never been called to the home before for a domestic disturbance. DCFS confirmed to FOX32 on Wednesday they had no prior contact with the family.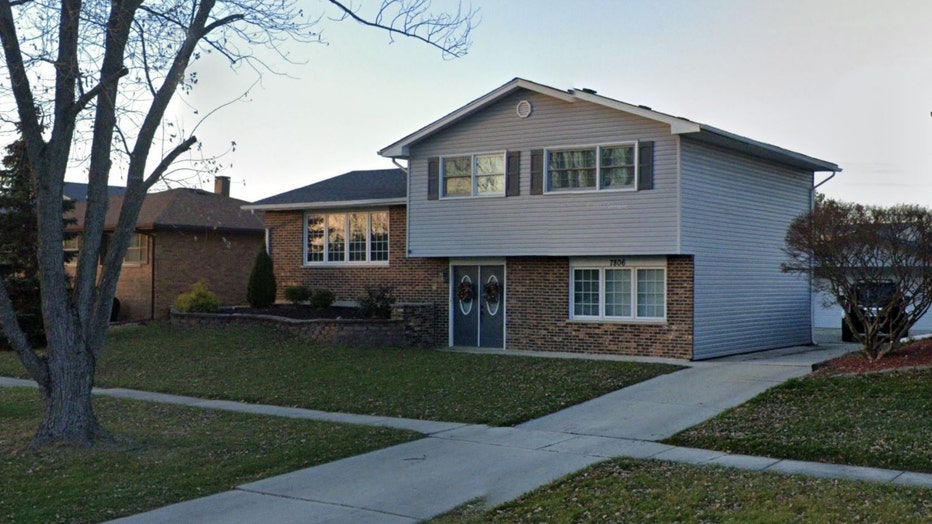 Tinley Park home where Mia Maro was found deceased.
Almaru, according to police, has no prior criminal record. He is due in court on Monday, May 9.
Sun-Times Media Wire contributed to this report.