Michael Lerner, 'Barton Fink' actor, dead at 81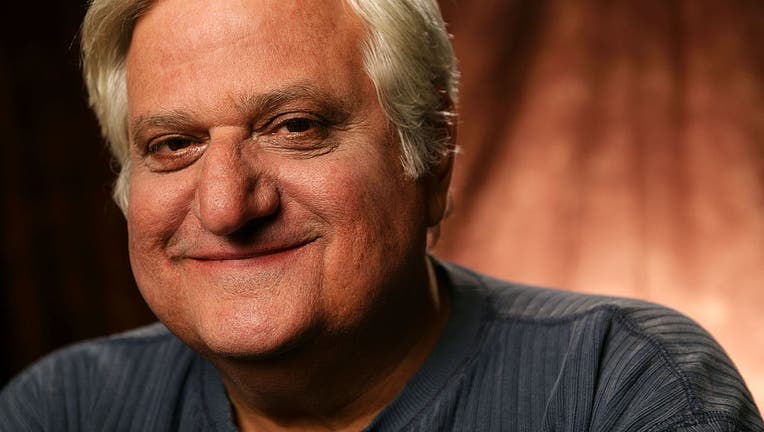 article
Academy Award-nominated actor Michael Lerner died Saturday. He was 81.
His nephew, Sam Lerner, who starred on "The Goldbergs," announced his death in an Instagram post shared Sunday afternoon.
"We lost a legend last night. It's hard to put into words how brilliant my uncle Michael was, and how influential he was to me," Sam wrote. "His stories always inspired me and made me fall in love with acting. He was the coolest, most confident, talented guy, and the fact that he was my blood will always make me feel special."
Michael earned an Oscar nomination in 1991 for his role as Jack Lipnick in "Barton Fink." He had nearly 200 credits to his name, including "Eight Men Out," "Godzilla" and "X-Men: Days of Futures Past," with three un-released projects in the works.
JON REGAN, BASSIST FOR PETER FRAMPTON, DEAD AT 71
"Everyone that knows him knows how insane he was— in the best way. I'm so lucky I got to spend so much time with him, and we're all lucky we can continue to watch his work for the rest of time. "
Michael's representatives did not immediately respond to Fox News Digital's request for comment.
'M*A*S*H' STAR JUDY FARRELL DEAD AT 84
Sam, the son of actor Ken Lenner, ended his post, "RIP Michael, enjoy your unlimited Cuban cigars, comfy chairs, and endless movie marathon."
Michael had three projects in development, and was in post-production on "Sallywood" with Sally Kirkland, Jennifer Tilly and Eric Roberts. 
He was also rumored to be working on "Edoardo the Last Goodbye," and was cast in "Fragments from Olympus: The Vision of Nikola Tesla" with Sean Young and Ed Begley Jr.
CLICK HERE TO SIGN UP FOR THE ENTERTAINMENT NEWSLETTER
Michael was born and raised in Brooklyn, and began acting in the '60s with the American Conservatory Theater, a nonprofit theater company out of San Francisco, California, according to IMDb.
He made his film debut in 1970 with "Alex in Wonderland" before pivoting into television roles on "The Bob Newhart Show," "Emergency!" and "M*A*S*H*."
Lerner starred as White House Press Secretary Pierre Salinger in the ABC TV movie "The Missiles of October" with William Devane in 1974. 
He had roles on "The Rockford Files," "Kojak," "Barnaby Jones" and "Hart to Hart."
After receiving the Oscar nod for playing studio head Jack Lipnick in "Barton Fink," Lerner's familiar face made it easy for moviegoers to spot him in "Newsies," "Blank Check," and later on as James Caan's publishing boss in "Elf."
Read more of this story from FOX News.