Miller rejects Anheuser-Busch's $104 billion buyout offer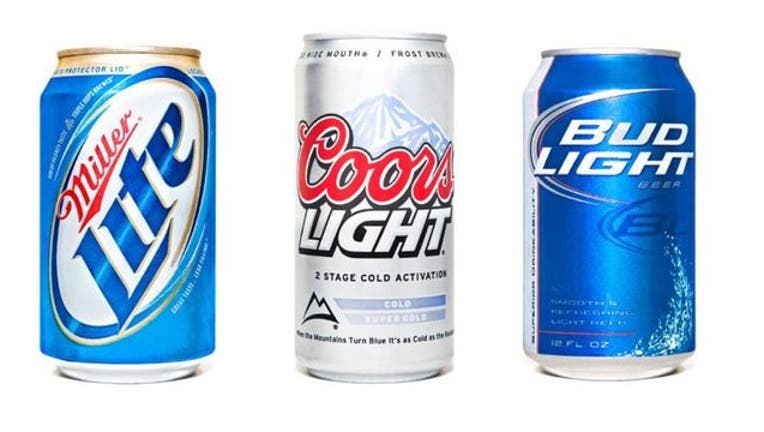 article
(AP) - Any talk of a union between Budweiser and Miller — in fact, any talk of the creation of beer behemoth reaching all parts of the globe for that matter — should be put off for now as the owners of two of the world's most famous beers continue to haggle over the terms of a merger.
Earlier Wednesday, Budweiser's Belgian-Brazilian owner Anheuser-Busch InBev sweetened its offer for SABMiller to more than 68 billion pounds ($104 billion) but the reply remained as bitter as the rejection of the two previous proposals.
It's just not enough.
"AB InBev is very substantially undervaluing SABMiller," said SABMiller chairman Jan du Plessis.
There was no outright rejection that a merger is possible so it remains possible that AB InBev could find a more genial response if it raises its offer further.
Were an agreement to eventually emerge, the combined company would have 31 percent of the global beer market, dwarfing the next biggest player, Heineken, which has 9 percent of the market. As well as bringing together the classic U.S. favorites, the merger would also see AB InBev's Stella Artois and SABMiller's Grolsch in the same stable.
And it would allow AB InBev to venture out more into the African and Australian markets where its might is yet to be felt like it is in Europe, North Africa and Asia.
In the event of a deal, the sheer size of the combined company is expected to push regulators to require the sale of some brands to ensure fair competition. That could include Miller in the United States.
AB InBev CEO Carlos Brito said the combined company "would build the first truly global beer company."
Earlier, AB InBev increased its cash offer to 42.15 pounds ($64.35) per share. SABMiller quickly shot down the proposal, noting that it was only 15 pence higher than an informal 42-pound offer rejected by the board on Monday.
"AB InBev needs SABMiller but has made opportunistic and highly conditional proposals, elements of which have been deliberately designed to be unattractive to many of our shareholders," du Plessis, said in a statement.
The hustle to find the right price could still be some time off.
"The dance could continue for a while yet," said analyst Phil Carroll of Shore Capital.
He insisted though that SABMiller should take the bait at some stage.
"We believe this represents a good deal for SAB shareholders and ultimately we expect a deal to be agreed," he said.
Beer makers are being pushed into consolidation by eroding market share and competition, particularly from trendy craft beers.
SABMiller sold 324 million hectoliters (8.56 billion gallons) of lager, soft drinks and other alcoholic beverages in the year ended March 31. AB InBev sold 459 million hectoliters.