Millions of dollars worth of stolen goods recovered from storage units in Chicago
CHICAGO - Millions of dollars' worth of stolen goods were recovered amid Chicago's ongoing retail theft problem, Illinois Attorney General Kwame Raoul announced Friday.
The organized retail theft ring was unraveled this week when Chicago police found stolen items in a suspect's car during an unrelated weapons arrest on Sunday, Nov. 28. It soon led the AG's Organized Retail Crime Task Force to its first major bust since its creation in September.
"This isn't just a simple retail theft people are talking about, this is organized criminal networks," said Chicago Police Department Chief of Detectives Brendan Deenihan.
As retailers and shoppers remain on high alert this holiday season, investigators are cracking down on who is behind major retail theft schemes.
"Until now we didn't have the type of evidence to demonstrate how organized this is, and the magnitude of it," said Raoul.
The AG said that Wednesday evening into Thursday, investigators seized millions of dollars' worth of stolen items stuffed away into eight storage units. Those items were recovered from two separate undisclosed locations.
It was an unrelated weapons arrest Sunday that led authorities there. Hauled away in four semi-trailers, they confiscated tens of thousands of items including clothing, electronics, beauty supplies, high-end food items, and furniture. It took 15 investigators about nine hours to unpack those recovered items.
"The merchandise appears to be from a variety of major national retailers," said Raoul.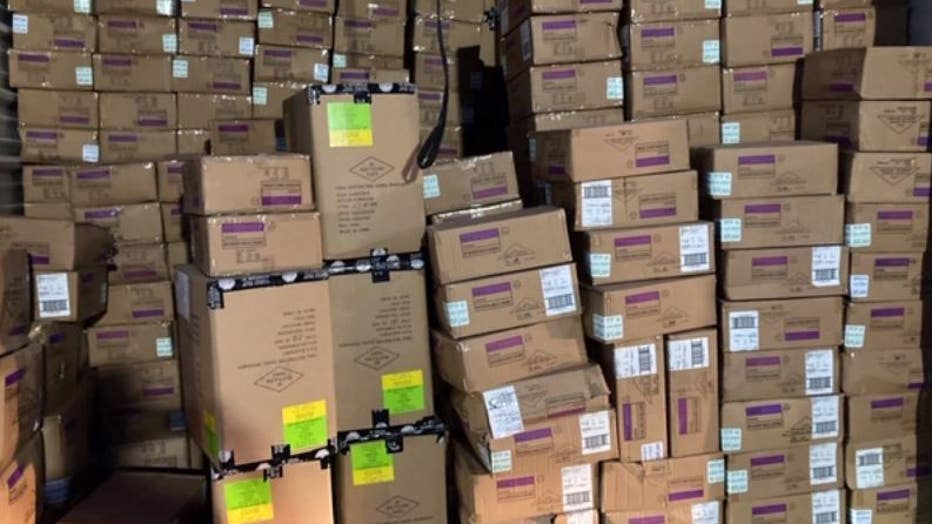 CREDIT: Attorney General's Office
DOWNLOAD THE FOX 32 NEWS APP FOR BREAKING NEWS ALERTS
Raoul said brazen smash-and-grabs targeting high-end retailers are often tied to these larger retail theft schemes. Last month, more than a dozen suspects were seen robbing Oak Brook's Louis Vuitton store.
"The actual operation of these organized schemes are a lot more sophisticated than might be reflected in the footage," said Raoul. "There's a well-organized secondary market."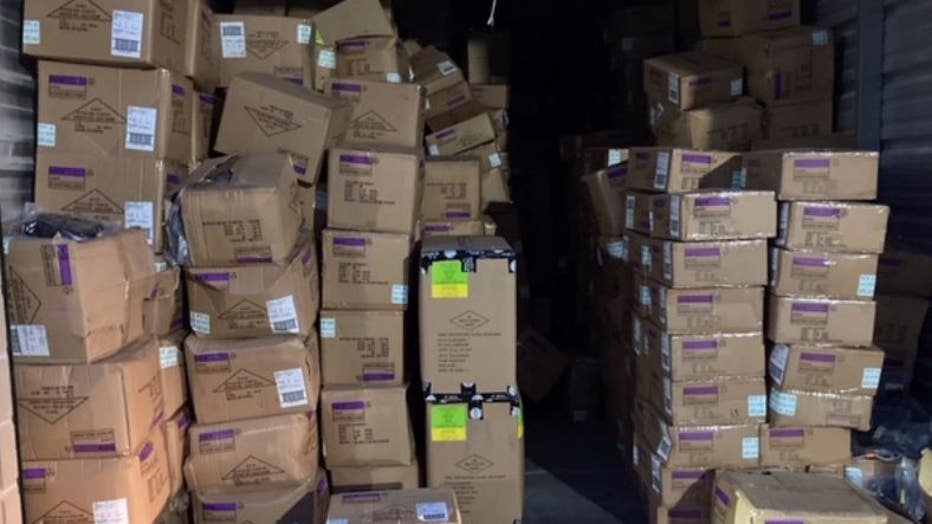 CREDIT: Attorney General's Office
According to Raoul, oftentimes, the stolen items end up across state lines or re-sold online, and can be connected to drugs, human trafficking, and gangs.
One person is in custody, but Raoul anticipates there will be more arrests in connection to this retail theft bust.