Mom, boyfriend charged with torture death of 10-year-old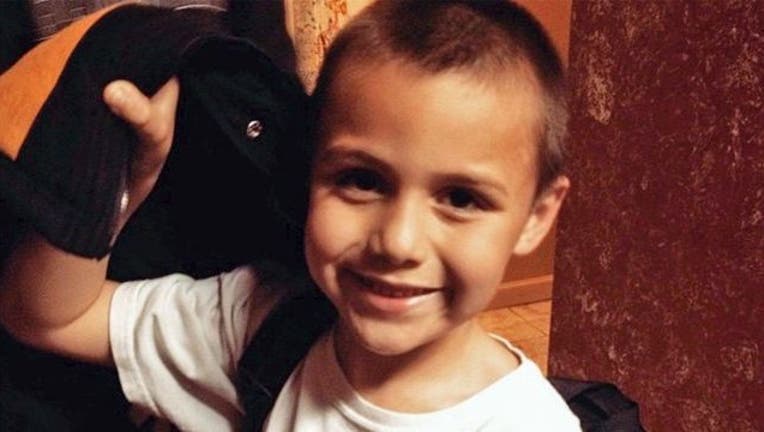 article
 LOS ANGELES (AP) -- A California woman and her boyfriend were charged Friday in the death of the woman's 10-year-old son who had previously reported being beaten, locked up and not fed, prosecutors said.
 
   Heather Maxine Barron and Kareem Ernesto Leiva were each charged with one count of murder and torture. 
 
   Barron faces an additional count of child abuse, and Leiva faces an additional count of assault on a child causing death.
 
   Sheriff's deputies were called to a home in Lancaster, north of Los Angeles, on June 20 after Barron called 911 to report that the boy had fallen down stairs. 
 
   Deputies found him unresponsive in the home and he died at a hospital the next day.
 
   Homicide detectives deemed Anthony's death "suspicious" and the Los Angeles County Department of Children and Family Services said there were signs of "physical abuse, including signs of being severely beaten, as well as malnourishment."
 
   Leiva was arrested Wednesday after he was questioned by sheriff's investigators and Barron was taken into custody Friday, officials said. It was not clear whether they had attorneys who could comment on the allegations. 
 
   Investigators said the two were arrested after evidence was uncovered that Barron's story about her son falling down the stairs was untrue.
 
   "We do feel he suffered a traumatic brain injury that resulted in a bleed that resulted in the failure of his organs," sheriff's Lt. Derrick Alfred said. 
 
   County child welfare officials had received a dozen referrals of suspected child abuse about the boy from 2013 until 2016, officials have said. 
 
   After Anthony's death, child welfare officials removed eight other children -- between 11 months and 12 years old -- from the home. They are being cared for by county child welfare workers, officials said.
 
   On Friday, Anthony's aunt gathered with the family's attorney and community members to demand authorities release additional information about prior investigations and visits to the home. 
 
   "This young boy should have been rescued from this household," said the family's attorney, Brian Claypool. "Had Anthony Avalos been rescued and removed after all the colossal red flags we saw -- 16 reports we've heard of -- he'd still be alive today." 
 
   Child welfare officials said Anthony had been removed from his home for several months when some of the reports of abuse were substantiated. He was returned after family members received in-home counseling, the agency said.
 
   The agency said it confirmed two allegations involving sexual abuse when Anthony was 4 but the case was closed when it was determined that his mother was properly caring for him. The last referral regarding Anthony was in April 2016 alleging general neglect. He was interviewed, and the allegations were deemed unfounded or inconclusive, officials said.
 
   "Anthony's dreams of becoming a police officer or a firefighter will never be fulfilled," his aunt, Maria Barron said. "But rest assured my sweet baby boy that you will always be loved, never forgotten. Anthony, you will always be in our hearts."