Mom facing DUI charges after crashing SUV into pond, leaving son inside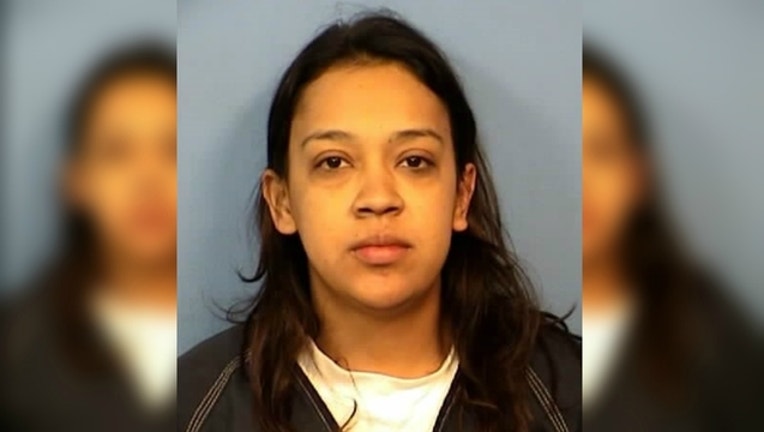 article
AURORA (Sun-Times Media Wire) - A woman who crashed her SUV into a pond early Sunday in west suburban Aurora, leaving her 6-yeaar-old son trapped inside as it sank, has been charged with drunken driving.
Gladys Ruvira-Garcia, 31, faces three felony counts of DUI, according to the DuPage County state's attorney's office. She also faces numerous traffic violations, including driving without a valid driver's license.
About 2:40 a.m. Sunday, Ruvira-Garcia was driving her Nissan Xterra near Diehl Road and Interstate 88 with her sister and three children inside when she lost control of the SUV and crashed into a retention pond, according to prosecutors and Aurora police.
Ruvira-Garcia, her sister and her two daughters, 15 and 12, were able to escape, but left the 6-year-old boy inside the SUV as it sank into the water, authorities said. All are Cicero residents.
Officers found the vehicle fully submerged in the pond, police said. The driver told officers they were on their way back to Cicero from a party in Aurora when the crash happened.
An Aurora Fire Department Dive Team found the vehicle and boy about 80 feet from shore in about 15 feet of water, and pulled him from the water about 3:05 a.m., police said. Investigators believe he was in the water for about 30 minutes.
The boy was taken to an Aurora hospital in critical condition and later transferred to a Chicago hospital, where he remained in critical condition in a medically-induced coma Tuesday morning, authorities said.
At least one of the other occupants of the vehicle was taken to a hospital, treated and released, police said.
Ruvira-Garcia had a blood alcohol content above 0.14 and was taken into custody at the scene, prosecutors said.
Judge Joseph Bugos set Ruvira-Garcia's bond at $500,000 Tuesday morning, prosecutors said. She is next scheduled to appear in court Oct. 30.
It was not known whether inclement weather played a role, but more than 5 inches of rain fell in the area on Saturday.