More child porn charges filed against former Northwestern cop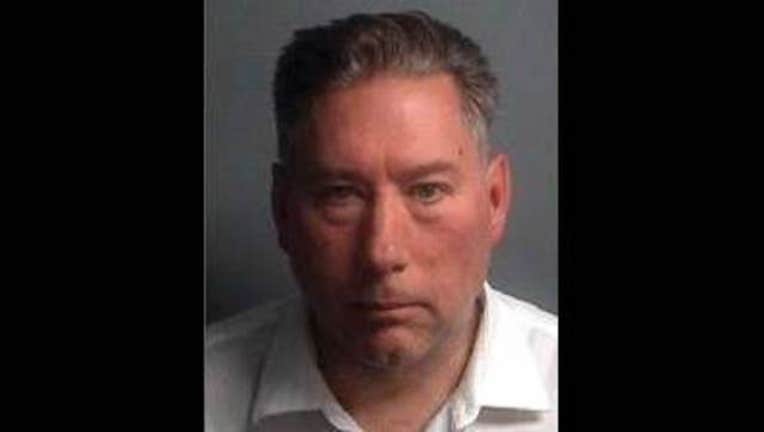 MOUNT PROSPECT (Sun-Times Media Wire) - A former Northwestern University police lieutenant has been charged in a second child pornography case.
Ronald Godby, 53, of Mount Prospect was charged with manufacturing child pornography and possession of child pornography, according to the Cook County state's attorney's office. He was charged with the same counts in a similar case earlier this year.
In the new case, Godby is accused of taking sexual photographs of a girl he knew through a family member, prosecutors said. The victim came forward to authorities after learning of Godby's arrest in February.
Godby had known the victim since she was in middle school, and had taken photos of her at various school events where he acted as an unofficial photographer, prosecutors said. In addition to his job as a police officer, he ran a home photography business and occasionally took photos at a northwest suburban high school.
In 2012, while still employed at Northwestern, he began communicating with the girl through social media, prosecutors said. He asked if she would like to take headshots for auditions for various high school productions.
In spring 2015, Godby contacted the victim and asked if she would like to do more photo shoots, both outdoors and in his home studio, prosecutors said. He would photograph her fully clothed, but would request that she get into provocative poses. He would also tell her how beautiful she was on social media, then tell her to delete his messages.
In July 2015, Godby picked up the victim at a home and drove to several locations in Des Plaines, where he directed her to pose in provocative positions, then took several zoomed-in photos that were sexual in nature, according to prosecutors.
The girl identified herself in photos recovered from Godby's computer, prosecutors said.
Godby was ordered held on a $175,000 bond in the second case. He was originally arrested Feb. 1 in a similar case in which he took sexual photos of a 17-year-old girl who was a family friend.
He was placed on administrative leave and banned from the Northwestern campus following his first arrest, according to university spokesman Alan Cubbage.
"There is no indication of any risk to the Northwestern community from this individual at this time," he said at the time. "This is now a criminal matter under investigation by the appropriate authorities, and Northwestern University is cooperating in that investigation."
Godby is next scheduled to appear in court May 27.