More than 300 flights cancelled at O'Hare, Midway Saturday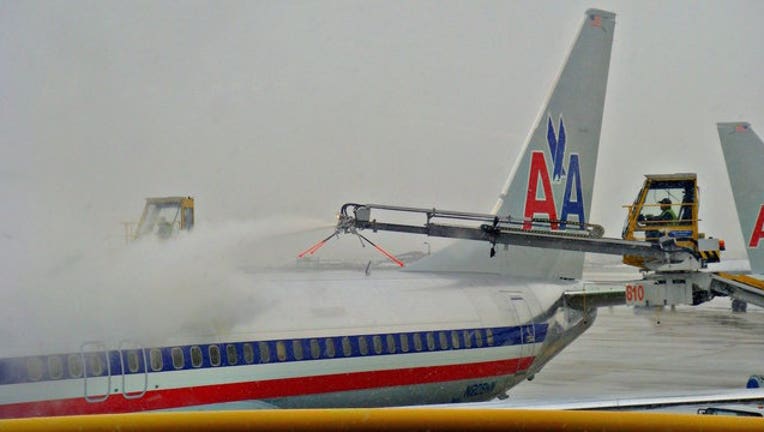 article
CHICAGO (Sun-Times Media Wire) - More than 300 flights were cancelled Saturday morning as a winter weather advisory remained in effect throughout the Chicago area.
As of 10:50 a.m. Saturday, 296 flights were canceled at O'Hare International Airport and 38 were canceled at Midway International Airport, according to the Chicago Department of Aviation. Delays were estimated at less than 15 minutes for both airports.
Kevin Birk, a meteorologist with the National Weather Service, said freezing drizzle started to fall over the southwest suburbs at 8 p.m. Friday and moved into Chicago late Friday evening and through the night.
By Saturday morning, 1.2 inches of snow were recorded at O'Hare, according to the weather service. Freezing drizzle or light freezing rain is possible through Saturday afternoon, with snow expected to develop Saturday evening and stop overnight.
The city deployed more than 280 trucks late Friday afternoon to plow snow and salt the streets, according to the city's Department of Streets and Sanitation.
The Illinois Tollway deployed a fleet of 192 snowplows with a staff of 200 people per shift to address the weekend weather, according to the Illinois Tollway.