Motion to free convicted child killer passes first test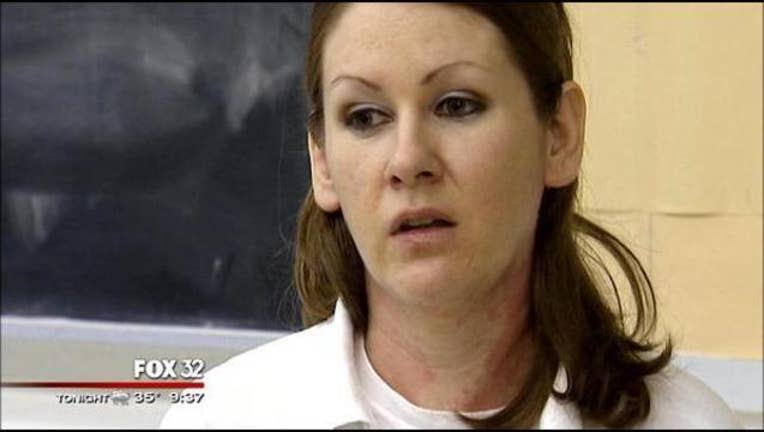 article
CHICAGO (STMW) - In an important first step,  a motion asking a judge for a new trial or for the outright release of a daycare worker imprisoned for six years for killing a toddler in her care will advance to the next stage after a hearing at a Lake County court Monday, the Chicago Sun-Times is reporting.
"The judge determined that our petition was not frivolous," said Kathleen Zellner, an attorney for Melissa Calusinski, who was found guilty in November 2011 of first-degree murder in the January 2009 death of 16-month-old Benjamin Kingan, of Deerfield.
Judge Daniel Shanes said he reviewed the defense's motion, called a post-conviction petition, and that the state must respond to it. Lake County State's Assistant State's Attorney Stephen Scheller told Shanes that he intended to file a motion to dismiss the defense's motion.
Scheller declined to comment after the hearing.
A status date has been set for December 18, at which time the prosecution must have filed their motion to dismiss. At that time, the judge will allow the defense to respond to the state's motion and then decide if it will move forward to next stage – an evidentiary hearing, when both sides will present evidence, Zellner said.
"Most post-conviction petitions are dismissed at the first stage," Zellner said. "We are very confident."
Prosecutors have argued that Benjamin died of a skull fracture that happened when Calusinski threw him to the ground in anger at a Lincolnshire day care center.
Calusinski confessed to intentionally slamming the boy's head to the ground. However, that confession came during an interview that lasted more than nine hours, in which she initially denied having anything to do with Benjamin's death at least 79 times, for over six hours. Her attorneys have said Calusinski eventually confessed, in part because of her low IQ and her belief that she would be allowed to go home.
In August 2013, the pathologist who performed the autopsy on Benjamin, Eupil Choi, said in a sworn affidavit that the boy "had suffered an old injury that predated January 14, 2009," the date of the boy's death, which he had "missed."
On June 10, 2015, a set of X-rays, which were allegedly never turned over to defense attorneys before or during Calusinski's trial, were discovered at the coroner's office. They include a skull x-ray that reveals Benjamin's head was not shaped normally.
In July, Lake County Coroner Thomas Rudd, citing the new medical evidence, changed Benjamin's cause of death of from homicide to "undetermined."
Zellner said these two strong pieces of new evidence guarantee that her client will be freed.
"The conviction will be vacated," she said.
Melissa Calusinski's father, Paul Calusinski, said that it has been a long, difficult road for his daughter, but today finally brought some welcomed good news.
"Cheryl (Melissa's mother) and I are ecstatic that it is moving to stage two," he said. "I can't wait to tell Melissa. We are going straight from here to the prison to go tell her."