Murder charge filed in death of woman found bound in Gresham bathtub in 2018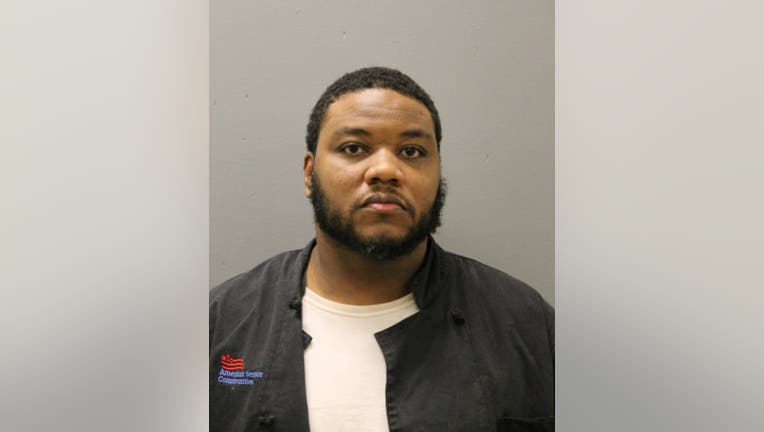 article
CHICAGO - A man charged with murdering his ex-girlfriend and leaving her tied up in a Gresham bathtub allegedly tried to cover his tracks by posting a fake social media post on her account telling family to "leave her alone," prosecutors say.
Kevin Sabbs, 35, was allegedly seen leaving the apartment of 32-year-old Shantel Boler on Aug. 1, 2018 while sweaty with his shirt wet as his girlfriend waited in a car parked outside the apartment in the 1500 block of West 78th Street, Cook County prosecutors said in a bond proffer read in court Sunday.
Sabbs, who was carrying Boler's 55-inch TV and returned to remove more belongings, was arrested in January on a first-degree murder warrant in Louisville, Kentucky and extradited to Chicago Feb. 7, prosecutors said.
Four days after Sabbs was seen leaving her apartment, Boler was found Aug. 5, 2018 when her mother entered the apartment and found her decomposing in the tub, prosecutors said.
An autopsy ruled her death a homicide by "unspecified means," according to the Cook County medical examiner's office. There was no obvious sign of trauma on her body.
DNA analysis of blood on her fingernails matched Sabbs', and the clothing Boler was wearing matched what she wore on an Instagram video taken in her apartment by a friend on the last day she was seen alive when Sabbs was in the apartment, according to prosecutors.
Sabbs criminal history includes 16 domestic-related police reports involving three other women, prosecutors said. Five of those reports had allegations of choking.
Prosecutors allege Sabbs tried to cover up the murder by using her Link card and cellphone. A Cook County judge ordered him held without bail Sunday.