Naperville saying farewell to one-of-a-kind mayor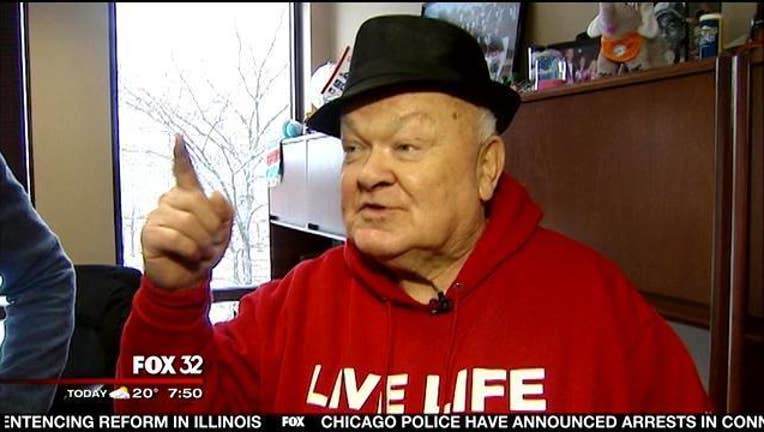 article
Mark Twain once said, "the two most important days of a man's life are the day you are born, and the day you find out why."
Some people call him mayor Pradel. Others call him Officer Friendly. But if were up to him, you'd just call him George.
The son of a German immigrant, one of six children and a life long resident of Naperville, he's now a bit of a legend around these parts, having served a record 20-years in office.
But now, he's enjoying his final days as mayor.
So, George and FOX 32's Jake Hamilton decided to take a drive to see the city that means so much to him. It doesn't take long to see what people love about George, or just how much he loves them back.
George Pradel has never had trouble making friends and it's easy to see why. Animated and affable, the mayor of Naperville exudes a charm that is simply undeniable. So much so, that after joining the Naperville police force, he was very quickly awarded his honorary nickname: Officer Friendly.
He was so successful in his nearly three decades as a cop, that the award for excellence in the force is now called "the George Pradel award."
But as he began to plan for retirement, the people of Naperville didn't want to lose Officer Friendly – so they urged him to consider another position: Mayor.
George went on to win his first bid for mayor of Naperville.
Thus began an incredible 20 year career.
He's even immortalized in iron.
But George would be the first to tell you that his priority was always the kids, which is why he considers safety town – a small, interactive environment built to teach kids lessons of safety – his career's greatest accomplishment.
But now, it's time for George to step away.
He wants spend more time with his wife Pat, who isn't doing so well.
But after 30 years as Officer Friendly and 20 years as Mayor Pradel, George is still in disbelief about how it's all gone down.
George Pradel was born to be the mayor of naperville. But he's always been more than that. He's been a man who attends the funerals of complete strangers, just to show support and affection, he's played the town's Santa Claus for 45 years, and, to the citizens of Naperville, he's been a friend.
No, it won't be the same in this town without George, and we wouldn't want it to be.