New Jersey 7th grader to run in honor of fallen Chicago firefighters
CHICAGO - The Chicago community was crushed this week after two firefighters lost their lives in the line of duty.
This week, firefighter Jermaine Pelt and Lieutanant Jan Tchoryk both died fighting separate fires. Pelt died from smoke inhalation Tuesday in the West Pullman neighborhood, and Lt. Tchoryk died of natural causes at a scene in the Gold Coast the following day.
The tragedy has not only touched Chicagoans, but people around the country.
On Friday night, a 7th grade student from New Jersey will run a mile for each of the fallen first responders.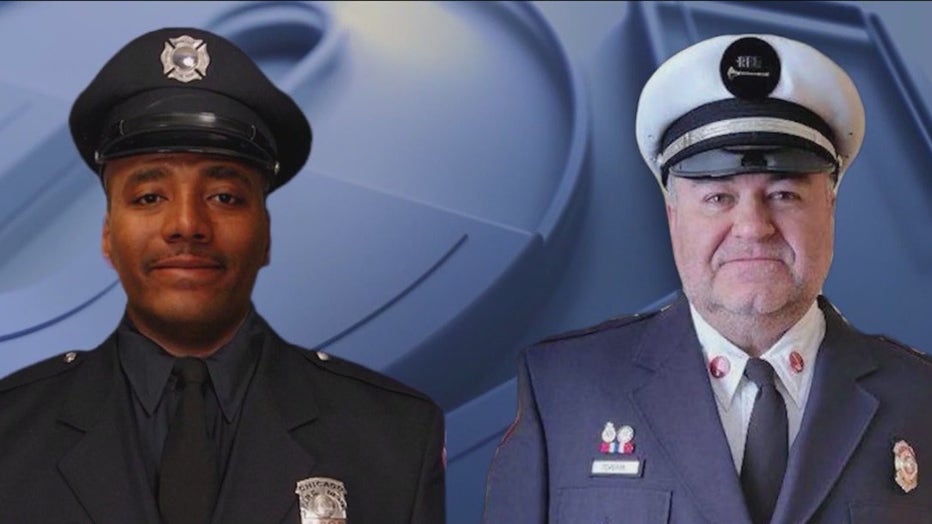 Firefighter Jermaine Pelt and Lieutanant Jan Tchoryk
Morgan Blann is part of the Running for Heroes organization, where kids run to show their support of the fallen and for their families.
"Me and my mom, when we heard about these two first responders from Chicago, we researched them, get to know about them. It's so touching what they've done in a community and so unfortunate how they've lost both their lives within this close time," Blann said.
"And I had to do it, I can't turn it down. Of course whenever I hear about something like this. And I know how much it means to these families, so being able to do this for these families, it means a lot to them."
SUBSCRIBE TO FOX 32 ON YOUTUBE
When she runs in New Jersey on Friday, Morgan will carry a flag and a picture of each fallen firefighter.
Funeral arrangements are still being set for sometime next week.