Newnan couple welcomes naturally-conceived quadruplets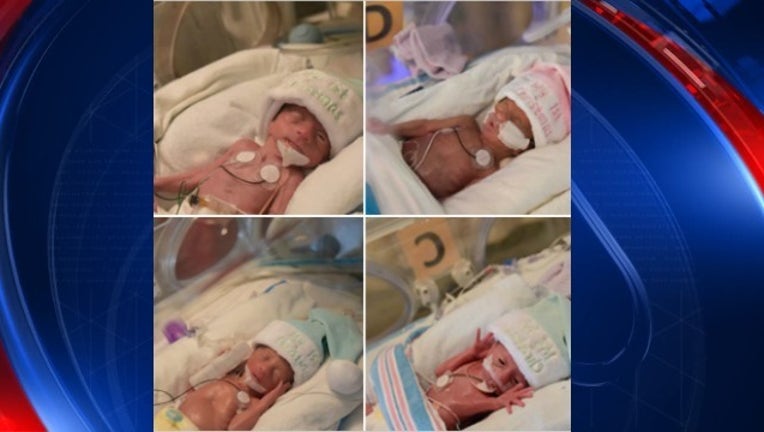 article
NEWNAN, Ga. - A metro Atlanta couple welcomed a rare set of naturally-conceived quadruplets at Piedmont Newnan Hospital.
Born on December 16, the babies were delivered at 29 weeks, weighing 3 pounds each, according to a press release. Their names in order of delivery: Brandon, Braylen, Bryant and sister Kenlee.
With a one in 700,000 chance, the babies' mother, Kortney Miller, is the first woman to ever deliver quads at the local hospital.
"I am doing so much better now that they are here," she said in a news release. "We are so excited and blessed to have four healthy babies."
The hospital's "quad squad" started planning for the infants' arrival when Kortney was fourth months pregnant.
Multiples run in Kortney's family, but the quadruplets are a first. 
The Miller family has created a GoFundMe account to help pay for medical expenses. If you would like to donate, click here. 
NEXT ARTICLE: Texas students surprise classmate with new shoes