No bail for man charged in fatal Southwest Side drug deal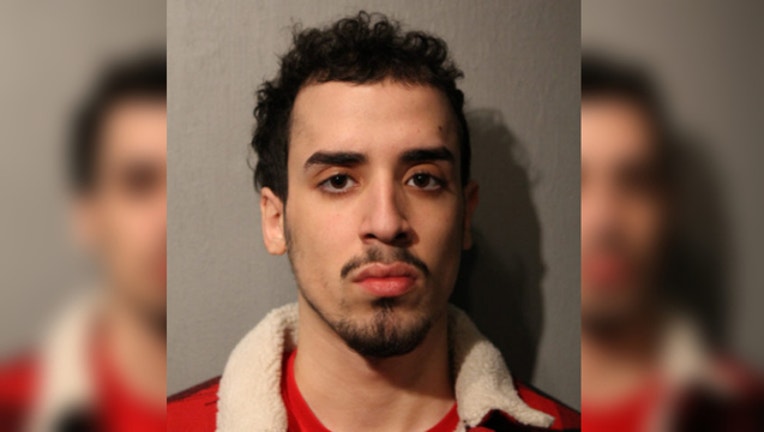 CHICAGO (SUN TIMES MEDIA WIRE) - A 19-year-old man is accused of shooting another man to death after he was stabbed in a struggle during a drug deal on the Southwest Side.
A judge on Monday ordered Sanan Abudayeh held without bail at a hearing at the Leighton Criminal Courthouse, the Chicago Sun-Times is reporting.
Abudayeh was arrested at his home Sunday on a murder warrant for the fatal shooting of 21-year-old Adrien Campos, Cook County prosecutors said.
Abudayeh and two friends went to buy pills and marijuana from Campos at 2:50 a.m. Jan. 28 in the 5500 block of South Kedvale, prosecutors said. Abudayeh allegedly paid for the drugs and then pointed a gun at Campos' head. The two struggled and Campos stabbed Abudayeh twice, prosecutors said. Abudayeh then allegedly shot Campos several times.
Surveillance video captured the incident and showed Abudayeh going through Campos' pockets after he fell to the ground, prosecutors said. Abudayeh left in a friend's car.
Police arrived after a ShotSpotter alerted them of gunfire at the location. Campos was taken to Christ Medical Center in Oak Lawn and died the next day, authorities said.
Abudayeh allegedly went to a hospital for treatment of his stab wounds later that day and told witnesses he had been robbed at a location two miles from where Campos was killed, prosecutors said.