North Korea says Trump 'lit the wick of war,' vows 'a hail of fire'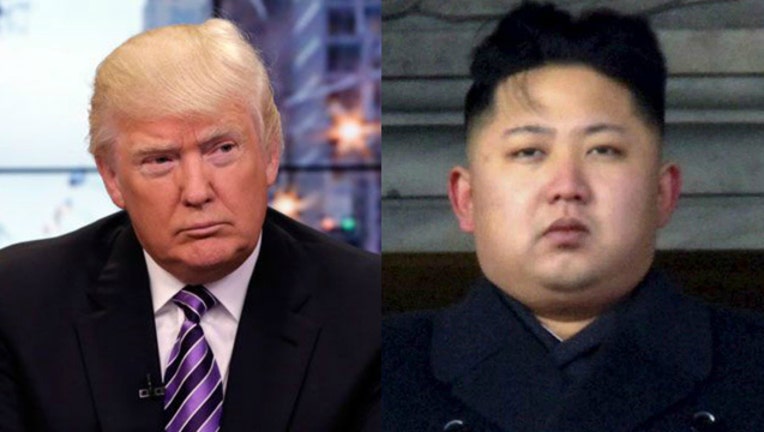 article
FOX NEWS - North Korea swore on Wednesday to bring "a hail of fire" after President Trump "lit the wick of war" with the Hermit Kingdom, the latest dramatic pronouncement promising conflict between the rogue regime and the United States.
North Korean Foreign Minister Ri Yong Ho told Russia's state-run TASS news agency the U.S. and North Korea have a "final score" to settle that can't be done with words, Reuters reported.
"With his bellicose and insane statement at the United Nations, Trump, you can say, has lit the wick of a war against us," Ri told TASS news agency, according to Reuters. "We need to settle the final score, only with a hail of fire, not words."
Ri said North Korea is nearing its goal to achieve full nuclear capability to counter any U.S. threat, calling it the "real balance of power with the United States" and describing the weapons as a "sword of justice."
"Our principal position is that we will never agree to any talks in which our nuclear weapons will be the subject of negotiations," Ri said.
Officials feared the rogue nation would test another missile or nuclear bomb on Monday or Tuesday as North Korean citizens celebrated the 11th anniversary of the country's first nuclear test and the foundation of the ruling Worker's Party of Korea. North Korea carried out its sixth nuclear test, reportedly detonating a hydrogen bomb, on Sept. 3, calling it a "perfect success." Its latest missile launch, later that same month, flew over Japan before splashing into the Pacific Ocean.
On Wednesday, the U.S. and South Korea flew two strategic bombers over the Korean peninsula in a joint military exercise — another show of force against Pyongyang amid the mounting tensions. The bombers also conducted firing exercises over the East Sea and Yellow Sea, according to the BBC. Japan's air force also joined the drill.
This is the second time since Trump's fiery U.N. General Assembly speech that North Korea vocally accused the U.S. of declaring war on its country. Trump lambasted "little rocket man" Kim Jong Un for going on a "suicide mission for himself and his regime" in the speech last month. He vowed to "totally destroy" the country if it did not halt its nuclear program. Days later, Ri claimed the threats amounted to a "declaration of war" against Kim's regime.
White House Press Secretary Sarah Sanders later clarified the president was not declaring war on North Korea.
Trump slammed more than two decades of U.S. policy toward North Korea on Twitter on Monday, saying past action to quell the crisis "didn't work."
"Our country has been unsuccessfully dealing with North Korea for 25 years, giving billions of dollars & getting nothing. Policy didn't work!" Trump tweeted.
Kim has stood by his goal to obtain full nuclear capability despite mounting economic sanctions by the U.N. Security Council to cripples its program. Over the weekend, Kim said having nuclear weapons was a "powerful deterrent firmly safeguarding the peace and security in the Korean Peninsula and Northeast Asia" against "protracted nuclear threats of the U.S. imperialists."