St. John high school put on lockdown after student thought he heard someone loading a gun
ST. JOHN, Ind. - In the end it proved to be a false alarm, but there were some very tense moments Wednesday in St. John, Indiana when it was believed there was an active shooter inside Lake Central High School.
There were many emotional reunions in the afternoon between students and their parents who had been waiting outside all day.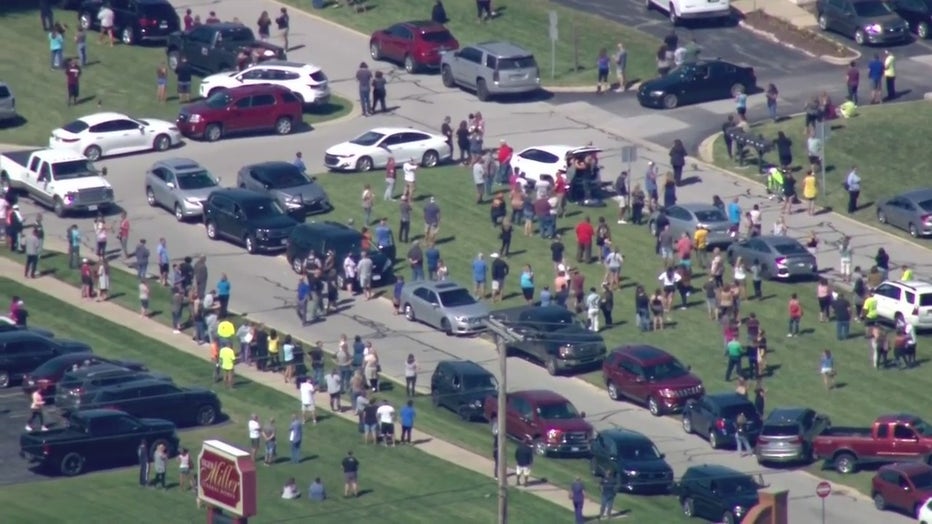 The school went on lockdown around 9:30 a.m. when a male student in a third-floor bathroom thought he heard a gun being cocked and called 911.
That triggered a full-scale active shooter response. Scores of police officers and SWAT teams from Saint John and surrounding communities descended on the school.
Students waited in their classrooms with the lights off and doors locked until police officers were able to conduct a full sweep of the building, going into every room and checking every student for a weapon.
"Once the school was safe, obviously we still wanted to double check it to make sure we didn't miss anything, that nothing was found or they ditched a gun somewhere," St. John Police Chief Steve Flores said at a news conference. "So obviously we had to go room by room just to make sure."
DOWNLOAD THE FOX 32 NEWS APP FOR BREAKING ALERTS
Police say they did not find any guns and there were no shots fired.
When officers are dispatched for an active shooter, "we're thinking on the way there's shots being fired and people are getting shot."
Police questioned the three boys in the bathroom, including the one who made the 911 call. But police say it appears the student was well intentioned.
"End of the day it turned out fine, everybody was safe, we got everybody out," the chief said.
Flores said the student who made the report did the right thing by calling 911.
"If they believe that there's some kind of suspicious incident like that and they hear something, I'd rather be safe than sorry," he said. "I wish it would have been dispatched a little bit different because, again, we were all going there thinking people were getting shot and that wasn't the case.
"But absolutely, if kids see something wrong they need to report it," he added, "whether it's to us or the school administration immediately."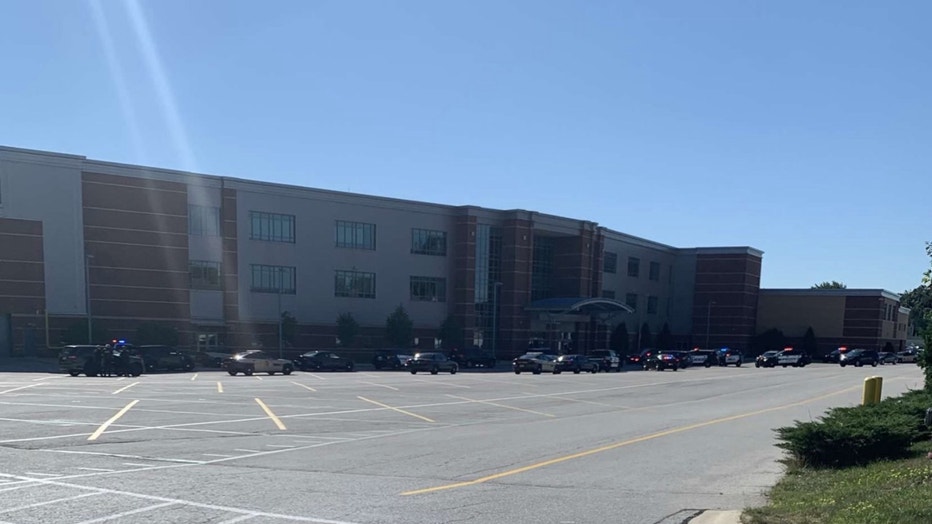 The school is located at 11033 W. 93rd Avenue in St. John. The school is home to about 3,200 students.
The town of St. John is about 40 miles southeast of Chicago.
Sun-Times Media Wire contributed to this report.