Notebaert Nature Museum workers urge support for union
CHICAGO - Employees of the Peggy Notebaert Nature Museum in Lincoln Park are calling on colleagues to support their campaign to unionize with the American Federation of State, County and Municipal Employees.
The organizing campaign was made public Tuesday in a letter signed by 19 employees of the museum. It asks fellow workers to support the effort and urges museum managers to "honor our legal right to organize a union without facing intimidation or coercion."
The drive to join AFSCME's Council 31 follows the local's successful organizing at the Field Museum, Newberry Library and the Art Institute of Chicago and its school.
SUBSCRIBE TO FOX 32 CHICAGO ON YOUTUBE
AFSCME said the proposed bargaining unit would represent 45 employees at either the museum, 2430 N. Cannon Drive, or a collections facility in Ravenswood.
There was no immediate comment from the museum, which also uses its original name, the Chicago Academy of Sciences. The pro-union workers are calling themselves Chicago Academy of Sciences Workers United.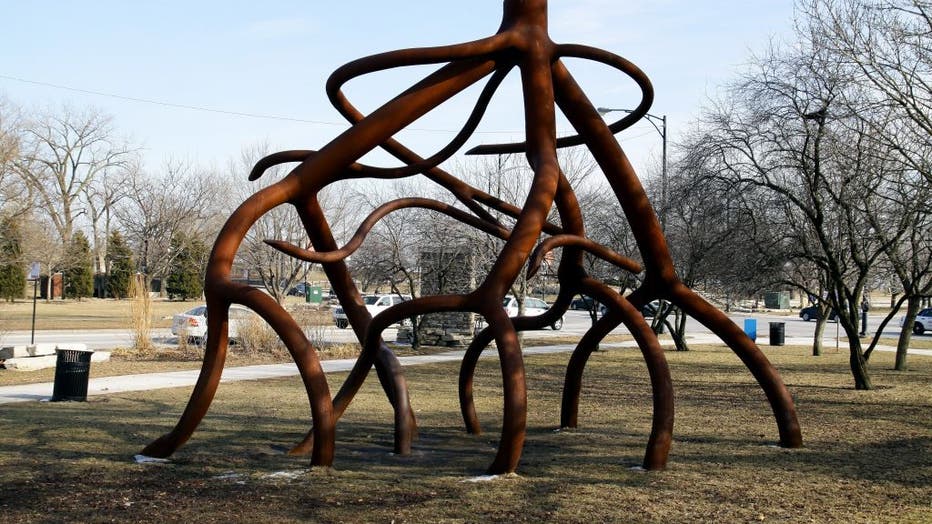 CHICAGO - MAR 01: The Steelroots sculpture by artist Steve Tobin sits at the Peggy Notebaert Nature Museum in Chicago, Illinois on MAR 01, 2011. (Photo By Raymond Boyd/Michael Ochs Archives/Getty Images)
The museum "must support and sustain the talented community of staff that make our mission possible," the letter states. "All employees deserve a voice in the decisions that affect us, better wages and benefits, transparency around compensation and advancement and safe working conditions."
Unions typically need to show via signed cards support from a substantial majority of workers before scheduling an election with the National Labor Relations Board. An employer can voluntarily recognize a union, but most want an election that will give them time to make anti-union arguments to the workers.
While known for representing government workers, AFSCME also counts more than 10,000 members at museums nationwide.