Obama asks Congress for military force authorization to fight ISIS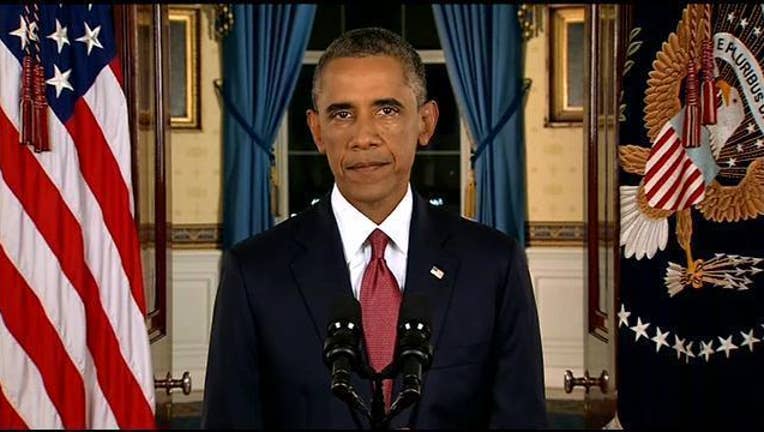 article
President Barack Obama declared Wednesday that the U.S.-led military coalition will succeed in destroying the Islamic State group, as he asked Congress for fresh war powers.
Speaking at the White House, Obama said the draft authorization he sent Congress earlier in the day does not call for the deployment of ground forces. He said that would not be necessary to fight IS, although he left open the possibility he could deploy special forces in limited circumstances.
"It is not the authorization of another ground war like Afghanistan or Iraq," Obama said, seeking to differentiate military efforts under his watch from the unpopular wars the U.S. launched under his predecessor.
Obama said the mission against IS is difficult and will stay that way for some time - particularly as coalition forces seek to rout the militants from urban areas in Iraq and Syria. But Obama said the coalition was firmly on the offensive, vowing that "ISIL is going to lose."
"Our coalition is strong, our cause is just, and our mission will succeed," Obama said.
The initial reaction to his authorization request on Capitol Hill was bipartisan skepticism. Republicans expressed unhappiness that Obama chose to exclude any long-term commitment of ground forces, while some Democrats voiced dismay that he had opened the door to deployment at all.
Copyright 2015 The Associated Press. All rights reserved. This material may not be published, broadcast, rewritten or redistributed.