Obama stops at former high school; speaks with students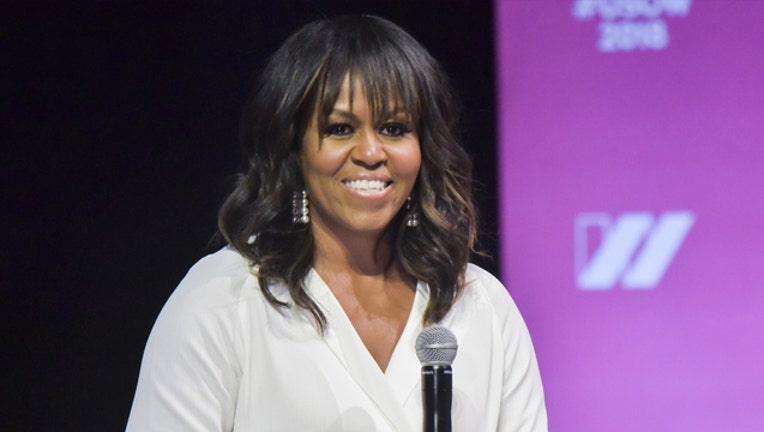 article
CHICAGO (AP) - Michelle Obama visited her old Chicago high school and held a roundtable discussion with some 20 students who had been given excerpts from the former first lady's new memoir.
Monday's stop at Whitney M. Young Magnet High School comes a day before the release of her book, "Becoming." She'll talk with Oprah Winfrey about the book at the United Center on Tuesday.
The book describes Obama's upbringing on Chicago's South Side, as well as her time at Whitney Young and Princeton University.
In excerpts the students received, Obama writes about straddling economic and social worlds as a child and young adult. She writes that she knows her anxiety was part of a "universal challenge of squaring who you are with where you come from and where you want to go."