Off-duty Chicago cop cleared of charges he shot at suburban cop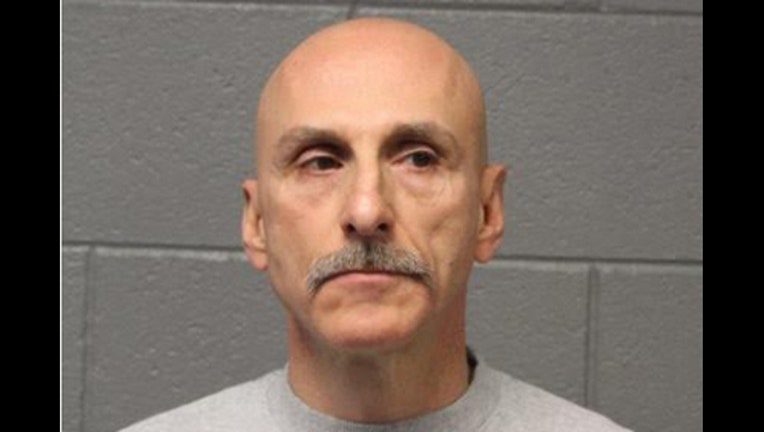 article
SUN-TIMES MEDIA WIRE - A Cook County judge on Wednesday acquitted an off-duty Chicago Police Officer who said he fired his gun to scare off a suburban cop who tried to stop and question him about his erratic driving on the Southwest Side, the Chicago Sun-Times is reporting.
John Gorman had been drinking before he got behind the wheel on Nov. 23, 2014, but off-duty Merrionette Park police officer Dominic Dimaggio and his friend Charles Ostrowski were behaving aggressively and in an "threatening manner," Judge James Linn said.
Gorman wasn't sure who these men in a large "military-type truck" were and what they were up to, Linn said in dismissing aggravated discharge of a firearm and aggravated battery charges.
"This was not a situation [Gorman] started. This was a situation he was confronted with," Linn said.
Dimaggio and Ostrowski, then an off-duty suburban firefighter, said Gorman almost hit a flower vendor at 111th and Pulaski.
Moments later, Dimaggio got out of Ostrowski's Ford F-250 and knocked on Gorman's tan Buick while he was stopped in traffic to ask if he was okay.
Dimaggio said he had been holding his badge the whole time. Gorman said he never saw a badge.
As Dimaggio screamed "why are you driving like an "—hole?" while pounding on his window, Gorman and his partner were rightfully scared not knowing who Dimaggio was, Linn said.
Gorman drove off and Dimaggio called 911. But instead of taking the dispatcher's advice to let authorities handle the situation, Dimaggio and Ostrowski tailed Gorman as he drove toward the 22nd District, Linn said.
It was at Prospect and Pryor that Gorman said he got out of his car and shot five warning shots in the air as Ostrowski's truck came "barreling" toward him.  Ostrowski said he only hit the gas pedal and went around Gorman because he saw a gun in Gorman's hand. Ostrowski and Dimaggio said they ducked beneath the dashboard and only heard the gun go off as they passed Gorman.
"I had no idea who he was or why he was pursuing us," Gorman said of the men.
"I didn't know if he was someone I had previously arrested or he was trying to carjack us."
No bullets holes were found on Ostrowski 's truck that day.
However, three weeks later, Ostrowski found a hole–possibly caused by a bullet–on his back bumper.
Linn admitted a "disconnect" between the stories and said neither party was looking for trouble that day.
When clearing Gorman of the felony charges, Linn said he was "acutely aware" of the societal feelings of police officers' conduct. He said while police officers shouldn't be treated better, they shouldn't be treated "worse" either.
Linn noted that Dimaggio resigned from Merrionette Park because he was "under fire" for asserting his police powers in other jurisdictions several times before.
Gorman and his partner Timothy Neylon didn't know Dimaggio and Ostrowski but all had just left a raffle event and Bears game viewing party at an American Legion facility in Worth.
Gorman, 54, hugged Neylon, after the judge issued his ruling on Wednesday.
Neylon was with Gorman at the time of the incident.
Gorman initially refused to take a Breathalyzer test. More than five hours later, Internal Affairs investigators required him to do so. Gorman's blood-alcohol content was 0.07, just under the legal limit for driving, and he was charged with a misdemeanor for driving under the influence.
The DUI has since been dropped, Gorman's attorney Michael Clancy told reporters on Wednesday.
Both officers had been placed on desk duty after Gorman was charged last year. Clancy said Gorman was recently taken off desk duty and is not getting paid by the police department.
The defense attorney called Linn's decision "thoughtful." When asked if  Gorman acted appropriately by shooting his gun, Clancy called it a "split second" decision.
"He shot into the air in an attempt for the truck to back off and to drive around them, which happened," Clancy said.
"I think Mr. Gorman took appropriate action given the situation he was in…I think it's evident that he had not been drinking much, because he took a course of action that was legally correct and of the least of the violent actions that I think that he legally could have taken at the time with the truck coming directly at him."
Assistant State's Attorney's Ahmed Kosoko and Kenneth Goff declined comment.