Officer protected from gunfire at Mercy Hospital by own firearm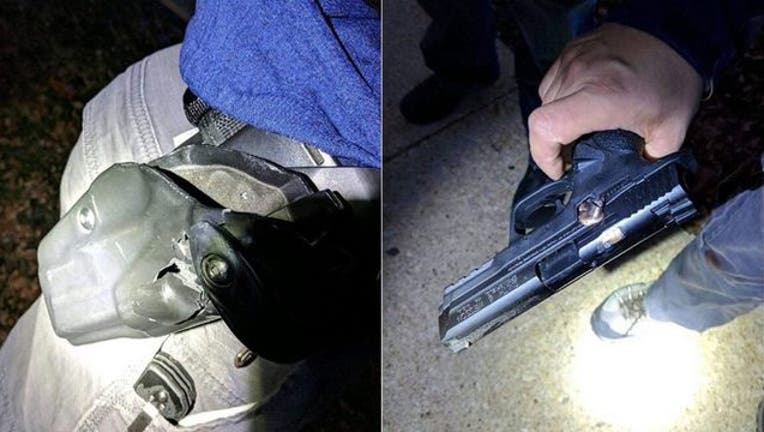 article
CHICAGO (FOX 32 News) - Monday's shootout at Mercy Hospital, which claimed the lives of three people including a Chicago police officer, could have been even worse if not for an amazing stroke of fate.
During the gun battle in the lobby of the hospital, a second officer was also shot at but was not injured because a bullet struck his holster and embedded itself in his gun.
A source sent FOX 32 News a photo that appears to show a bullet hole in the officer's holster and the bullet lodged in his firearm.
Chicago Police Superintendent Eddie Johnson said at a press conference Monday night that the officer was not injured.